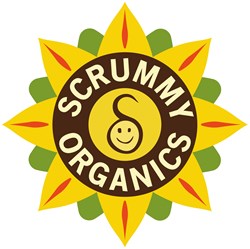 Organic Snacks with a conscience!
UK (PRWEB UK) 28 November 2013
"We want to do our bit to look after our customers, the environment and those in need by offering organic snacks direct to the homes or workplace and also through our future land management and community plans," explains Matt Matheou, founder of Scrummy Organics.
Scrummy Organics is the UK's first dedicated and brand new organic snack box delivery scheme. It was set up by Matt Matheou to provide good quality, tasty and exciting snacks direct to customers. Through Scrummy Organics Matt has big plans to help local community groups and is hoping to acquire some land to grow food sustainably and then give it away to food banks.
Launching at the end of November, Scrummy Organics wants to revolutionise the way we think about snacking by making delicious, exciting and nutritious organic snacks and nibbles available without the hassle of searching for them.
Scrummy Organics will send out a 'surprise' box of organic goodies sourced from the highest quality speciality food producers every month. Customers can choose from three different size boxes - Individual, Sharing and Family.
Scrummy Organics selects only the very best organic products from the UK and abroad, many that consumers may not have tried before, or would be unlikely to find in the supermarkets.
Scrummy Organics snack boxes will contain a whole host of tasty and unusual snacks including the finest raw cookies, organic chocolate, cashews, cranberries, muesli bars and power balls.
Future Organimates (that's our customers) can sign up for a Scrummy Organics box by visiting http://www.scrummyorganics.co.uk and receive a special discount of 35% off their chosen box by using the code 'SOPRWEB35'.
"We want Scrummy Organics to be as sustainable and environmentally-friendly as possible. Eating organic is better for you and better for the environment and we want to create a band of Organimates (that's you guys, our customers) who will help us grow and have the chance to get involved with our community plans," says Matt.
Visit http://www.scrummyorganics.co.uk to check out the rewards available to our Organimates and also what we plan for the future.