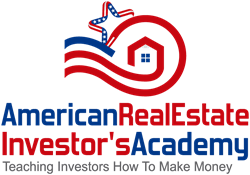 Pittsburgh, Pennsylvania (PRWEB) November 19, 2013
The Pittsburgh chapter of the American Real Estate Investors Academy to help local food bank. On Tuesday November 17, 2013, the investors club will be taking donations of non-perishable foodstuffs for the Light of Life Mission.
Members and guests of the Pittsburgh Real Estate Investors Association a re encouraged to bring in a donation at the clubs monthly meeting. Doors open at 7:00 PM, at the Doubletree Hotel in Green Tree Pennsylvania.
This special holiday charity drive is being spearheaded by REIA member Andy Kosmach. According to club President Josh Caldwell: "As the holiday season approaches, it is tough on a lot of families. Light of Life does a fantastic job in feeding people. As real estate investors, we have a lot to be thankful for, and this is just a small way for us to give back to the Pittsburgh community." Due to the nature of this food drive, membership in the club is not required. Anyone who wishes to help in the worthy cause is encouraged to stop by at the meeting, and drop off whatever you can spare.
Below is a blurb about the event, taken from the clubs monthly real estate investor's newsletter.
"Charity Food Drive in the Spirit of Thanksgiving, we will be collecting donated non-perishable foods during our November REIA Meeting for the Light of Life Ministries, Inc. They are a local food pantry that helps to feed the needy."
"If you don't know of their work, Light of Life is a Christian organization, which has been serving individuals since 1952. Tunch Ilkin, one of its board members, hosts a hunger walk, along with Craig Wolfley each Fall to benefit Light of Life Ministries, Inc. Light of Life basically exists to serve the local homeless & needy population. Services include recovery, transitional housing, and counseling, to name a few. The goal of the program is to equip people to function as positive members of the community. More can be learned by visiting the website: http://lightoflife.org."
All items collected will be distributed through a local homeless shelter and food pantry to benefit our neighbors in the Pittsburgh Community.
Suggested non-perishable food donations:
Canned Goods: fruits, vegetables, soup, juice
Dry Goods: pasta, noodles, cereal, rice
Personal Care Items: toothpaste, mouthwash, toothbrush, bar soap, shampoo
Cleaning Agents: dish soap, laundry soap
Also acceptable are gift cards, in any amount, from local grocery stores. Your participation is needed and important in serving the local community. An accounting of all donations will be given in the December REIA Newsletter.
It is the goal of the investors club, that this event be a launching point for future charitable events. At the very least, the precedent will be set during this meeting.