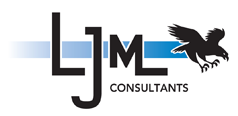 (PRWEB) November 17, 2013
LJM Consultants, the premier parcel auditing, contract analysis, and rate negotiation, company, is pleased to announce a Complimentary complimentary audit for businesses. With the holiday season approaching, shipping will be at an all time high.
In light of this, LJM Consultants is pleased to announce its Complimentary audit of a companies contracts. LJM's shipping consultants will analyze your current carrier contracts and assist you with contract and rate negotiations, thereby lowering your shipping spend and increasing your profits. Through weekly UPS and FedEx invoice audits, our experts will pinpoint the areas of rate negotiation and significantly reduce your expenses by utilizing a combination of best-in-class proprietary software, years of industry experience and knowledge, and our strong relationships with the parcel carriers.
About LJM Consultants
LJM Consultants is the premiere UPS and FedEx invoice auditing company in the parcel industry, servicing over 1,000 clients and auditing roughly 200,000,000 packages per year. This experience gives us insight on a daily basis to carrier pricing structures and makes us uniquely qualified to understand the intricacies of carrier contracts. We also review hundreds of carrier contracts annually and help clients negotiate approximately seventy five new carrier contracts yearly, whereas our clients, who try to negotiate on their own, typically negotiate their contract every two to three years, and the only benchmark they have available to measure their success is the previous year's agreement.