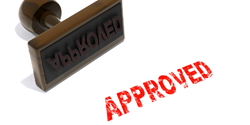 A growing number of consumers prefer the convenience and security of shopping for products online and having them delivered right to their door.
(PRWEB) November 18, 2013
Holiday Savings | SoMuchSavings.com
Holiday savings may draw consumers online to shop, but factors like convenience and selection are what keep them there, and SoMuchSavings.com offers all three to consumers looking to save time and money.
Holiday savings are part of the shopping experience at SoMuchSavings.com, an online savings resource that provides discounts on millions of products from thousands of participating vendors every day. It's the ideal destination for consumers who are looking for the opportunity to shop without having to deal with the traffic, congestion and limited selection found at malls, shopping centers and other retail locations.
The popularity of online shopping continues to climb in today's technology-driven economy. Shoppers in the U.S. spent $47.5 billion online in the third quarter of 2013, making it the sixteenth consecutive quarter of year-to-year growth in online consumer spending, according to comScore, Inc. Adding in purchases made using smartphones and tablets, consumers spent $53.2 billion in digital shopping in the third quarter.
"It's clear that online shopping is no longer a thing of the future, it's here now," said David Capo, CEO of SoMuchSavings.com. "A growing number of consumers prefer the convenience and security of shopping for products online and having them delivered right to their door."
SoMuchSavings.com responds to that trend by providing everyday discounts on everything from women's and men's clothing and accessories to sporting goods, home furnishings, electronics, home and garden products and more. There are products for every shopper's preference and in every price range.
SoMuchSavings.com also makes it possible for people to give to others while they shop. Every customer at SoMuchSavings.com can designate a preferred charity to shop for, and then complete their purchase knowing that a portion of each transaction they make will go to that organization, cause or project.
"Giving back is an integral part of the SoMuchSavings shopping experience," said Capo. "Our company is based on the idea that if a person is going to make a purchase, they'll feel even better about shopping and saving when they know that they're helping others at the same time. We believe that it's just a better way of doing business, and our customers obviously agree."
The SoMuchSavings.com platform is available to non-profit groups and other organizations seeking to raise money, and to vendors who are looking to connect with online shoppers. National, regional and local charities, causes and projects are currently listed on the site, and more are being added on a regular basis. There is a link at SoMuchSavings.com where organizations can sign up to participate.
Once a charity is listed with SoMuchSavings, they can direct supporters there to shop, save and support their cause. There is no charge to charities to participate.
SoMuchSavings also offers businesses a powerful online platform where they can connect with new customers. Through the "Add a Local Vendor" link at SoMuchSavings.com, businesses can sign up to make their products and/or services available to consumers through the SoMuchSavings system.
"A major advantage of the Internet is that it makes it possible for small businesses to market their products and services to the global marketplace right alongside major companies and brands," said Capo. "Our shopping platform enables businesses of all sizes to directly reach consumers who are logging onto the Internet and looking for the products they offer."
Charities and businesses interested in learning more about being a part of the SoMuchSavings.com system are invited to inquire.
About SoMuchSavings.com:
SoMuchSavings.com is an incentive-based, online savings resource that provides consumer savings, charitable donations and project funding to 501c3s, non-profits and unique project ideas. The company believes that, given the opportunity to do so, consumers will want to save money on purchases and help others during the process. The SoMuchSavings.com system was designed and developed to make this a reality for consumers, charities and projects around the globe. All registered causes are provided with their own savings, marketing and fundraising website. Learn more at http://www.SoMuchSavings.com.
Media Relations:
Tom Delamater
Delamater Media Group
(330) 437-5975