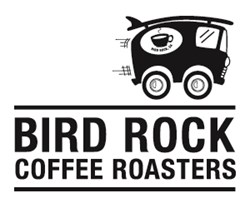 Bird Rock Coffee Roasters is excited to deepen its relationship with Cup of Excellence to support quality coffee, which benefits farmers and consumers.
San Diego, CA (PRWEB) November 19, 2013
Bird Rock Coffee Roasters' Jocylynn Breeland has been selected to be part of the international judging team for Brazil's Cup of Excellence this January 2014. The Late Harvest competition is one of two Brazil events on the Cup of Excellence calendar that select top coffee micro-lots from Brazil.
Jocylynn Breeland has already successfully participated in the Cup of Excellence program in Mexico earlier this year, and the Brazil competition represents Bird Rock Coffee Roasters' continual commitment to sourcing the world's best coffee. Bird Rock Coffee Roasters is the first San Diego roastery to be invited to judge at a Cup of Excellence event.
Brazil's Late Harvest competition is devoted to the discovery of Brazil's best naturals, which are very clean coffees with a wide range of flavor profiles, sweetness and fruit. The Brazil national jury will have already scored and selected their favorite coffees prior to the arrival of the International judges.
---
About Bird Rock Coffee Roasters
Bird Rock Coffee Roasters (BRCR) goal is to secure the highest quality coffee while providing the greatest benefit to growers/farmers throughout the world. BRCR opened for business in 2002 as a strictly grass-roots company. Organic and Fair Trade Coffee was roasted in a sublet restaurant kitchen using small one-pound capacity air roasters. In 2006 the retail shop on La Jolla Boulevard in Bird Rock was opened directly across the street from a Starbucks. In 2007 BRCR shifted towards a Direct Trade buying model for most of their green beans. Since then, BRCR coffee buyers have been establishing mutually beneficial long-term relationships with farming partners at origin. BRCR spends much of the year traveling to coffee-growing regions all over the world to collaborate with farmers to secure special and unique coffees. Awards for BRCR include: National Micro-Roaster of the Year 2012, over 25 coffees on Coffee Review scoring 90 and above (out of a 100 point scale). Locally, in San Diego, BRCR won best organic coffee in 2008 San Diego Magazine and was rated best coffee shop in 2010, 2011, 2012, and 2013 in the La Jolla Light. http://www.birdrockcoffeeroasters.com
About Cup of Excellence
The Cup of Excellence program and trademark are owned and managed by the Alliance for Coffee Excellence Inc. (ACE), a US-based non-profit organization. ACE works in partnership with host country coffee organizations to execute the selection process and the Internet auction and to advise on and manage any other quality coffee programs that enhance the understanding and appreciation of exemplary coffee.
ACE is overseen by a Board of Directors. We also work in close cooperation with coffee organizations in each of our partner countries to design program elements and strategy. A small team manages every aspect of the program to ensure success.