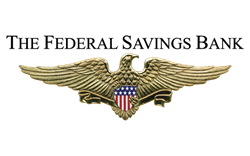 62.8 percent of Americans have a job, down from 66 percent in 2007.
Chicago, IL (PRWEB) November 18, 2013
When the recession hit, the Federal Reserve took action on Black Friday 2008 to stimulate recovery and allow homebuyers access to a low rate mortgage. Now, with stimulus spending potentially winding down soon, The Federal Savings Bank looks at how the efforts of the Central Bank improved the current status of the economy and housing market.
Without a doubt, the job market is better off now than it was a year ago. But is this due to steps taken by the Federal Reserve? According to the latest report from The Bureau of Labor Statistics, the civilian labor force - which excludes government workers and military personnel - 62.8 percent of Americans have a job, down from 66 percent in 2007, a 4.84 percent decline . Today's percentage represents the lowest level since 1978. The October jobs report showed some improvement, with 204,000 jobs added to the economy during the month, according to the U.S. Department of Labor. Fed officials have stated the economy needs to recover at a rate of at least 200,000 jobs added per month before it will begin to taper quantitative easing spending.The Federal Savings Bank, a veteran owned bank, has seen the number of employed VA's rise over the past year. The lender has found that more companies are hiring veterans. Many however, do not have a large enough down payment for a mortgage, thus they come to the Federal Savings Bank in hopes of a VA home loan.
Has quantitative easing been successful?
Apart from the seeing unemployment decline, uncertainty remains over the future of the Federal Reserve's stimulus program of $85 billion in monthly bond purchases, the question of whether or not the efforts have been successful in improving the economy is being debated.
"I think the real issue is that the Fed has expanded its tool kit so dramatically, and really there are some real questions as to how potentially it unwinds, when it unwinds," Andrew Huszar, a former official with the Fed, told CNBC. "We saw this past summer there was this announcement of potentially a taper and the markets actually tanked, and after that the Fed backpedaled. What's going to happen if we go on for months, years longer?"
Huszar continued to question the effectiveness of quantitative easing, stating that he was "sorry" the program had grown so large and gone on for so long. Five years ago, quantitative easing began with main intention of easing credit conditions for homeowners and businesses. In fact, Fed Chairman Ben Bernanke originally called the program "credit easing," according to Huszar.
Housing market conditions
However, a recent report on November 13th by the Mortgage Bankers Association has shown that mortgage applications have declined over the past few weeks. For the week that ended on Nov. 8, the MBA Weekly Survey revealed that mortgage activity fell 1.8 percent from the previous week.
In addition, interest rates for a 30-year fixed-rate mortgage increased slightly last week to 4.44 percent, up from the previous average of 4.32 percent. Rates for jumbo loans - loans that exceed $417,000 - also increased to 4.48 percent from 4.37 percent. The adjustable-rate mortgages, which typically offer low introductory rates for the beginning of the loan terms, increased to account for 7 percent of applications. "With higher rates for fixed mortgages, it's no surprise borrowers are opting for ARMs" says Nick, a banker at The Federal Savings Bank.
One direct result of quantitative easing is that mortgage rates have remained near historic lows for several months in a row. Falling to around 4 percent in October after the Fed made the announcement it would delay tapering, interest rates and mortgage refinance rates are still low relative to normal conditions. "We're sure that rates will rise once tapering begins, the only question is, when will that begin?" says Nick. Thus, prospective homebuyers need to prepare now for a whichever interest situation by applying for a home loan. Getting a approved for a home loan gives individuals the ability to lock in an purchase a listing quickly if rates begin to climb at a faster rate. Conversely, it also helps the individual quickly lock in a low rate if they float lower over the coming weeks. The Federal Savings Bank is waiting to see existing home sales figures on Wednesday and pending home sales data on Monday, November 25th as guidelines for where mortgage rates are headed next.
Contact the Federal Savings Bank, a veteran owned bank, to find out more about different mortgage options.