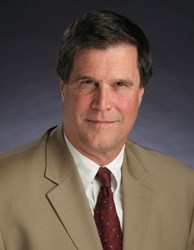 (PRWEB) November 19, 2013
In California most parties in a divorce or dissolution of marriage represent themselves to avoid legal costs. A key term of most resulting marital settlement agreements and judgments is the award of the family home to one spouse. A website, DeedAndRecord.com, sponsored by Mark W. Bidwell, provides the final document, the deed, to remove one spouse as owner.
The spouse awarded the real property must have sole ownership of the real property to sell, refinance or borrow on the property without the permission or cooperation of the other spouse. Sole ownership is obtained by a document known as a "deed." A deed is an eight one-half by 11 inch paper signed by an owner of the real property that transfers ownership. Deeds are either "warranty deeds" "grant deeds" or "quit claim deeds."
Grant deeds and warranty deeds by California law have the owner's promises he or she has not conveyed the property to someone else and the real property does not have any outstanding taxes or debts secured by the real property. A quit claim deed conveys ownership "as is." A quit claim deed is appropriate for most divorces.
The non-owning spouse signs a deed conveying his or her ownership interest to the spouse awarded the real property. A deed does not change the loan document. Until the loan is refinanced or paid off the former owning spouse will remain as a debtor on the loan.
Inter-spousal transfers of real property ownership in California are free from transfer tax and property tax increase. The grant deed needs on its face a reference to the California tax law that exempts the deed from the transfer tax. The Preliminary Change of Title Report provides information to establish why the transfer is exempt from an increase in the property tax base.
California maintains records of real property owners by county. Each County in California is responsible for knowing who owns each and every real property within the boundaries of that County. The deed is "recorded" in the county where the real property is located. Recording the deed puts the world on notice and is the final word on who owns the real property.
Steps needed to change ownership are: title search for how title is held and legal description, preparation of deed with legal description for signature, preparation of Preliminary Change of Title Report, and recording both documents with the County Recorder.
This tip sheet is provided by Mark W. Bidwell, California Attorney. Mr. Bidwell markets through websites such as http://www.DeedAndRecord.com. Office is located at 18831 Von Karman Avenue, Suite 270, Irvine, California 92612. Phone number is 949-474-0961. Email is Mark@DeedAndRecord.com.