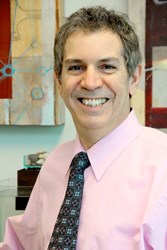 Patients love it because the results are instant and last up to 2 years.
Chattanooga, TN (PRWEB) November 25, 2013
Dr. Gary Gesualdi is recognized among the nation's leading injectors and was handpicked to join an elite group of cosmetic physicians to receive early training and authorization to provide VOLUMA®, Allergan's new volumizing agent that instantly lifts and restores youthful cheeks.
"I am extremely excited about VOLUMA® because this innovative gel gives a tremendous boost and lift for my patients. My patients and I are enjoying greatly improved outcomes with my Liquid Facelifts" says Dr. Gesualdi, who offers safe VOLUMA® treatments at his injection specialty practice Affordable Botox of Chattanooga. "Finally I have a long-lasting, soft, smooth filler that visibly lifts the upper face. The soft volumizing gel gives me the ability to gently sculpt, contour and restore youthful cheeks and cheekbones. Patients love it because the results are instant and last up to 2 years," adds Dr. Gesualdi.
The FDA requires VOLUMA® treatments to be administered by trained facial cosmetic specialists who have experience with advanced deep-tissue injections in order to insure patient safety. According to Dr. Katz, a New York based cosmetic specialist, VOLUMA® requires much deeper injection techniques than other fillers and extensive knowledge and experience with sub-dermal facial anatomy is critical to avoid injuring underlying nerves and arteries.
Dr. Gary Gesualdi's Diamond level status and extensive experience with advanced injection techniques uniquely qualifies him in the Chattanooga area to provide safe VOLUMA® treatments, according to Sharon Johnson with the National Liquid Facelift Association.
FDA panel experts unanimously agreed that VOLUMA® for Liquid FaceLifts fills an unmet need and is safe in the hands of qualified facial cosmetic specialists. Cosmetic experts anticipate that because the new volumizing agent offers a safe, affordable and non-invasive treatment option it will replace costly surgical fat transfers and artificial cheek implants. Results are expected to last up to two years and there is no downtime after treatment.
About VOLUMA®
VOLUMA® approved by the FDA late October, 2013, is the revolutionary new volumizing filler designed to lift mid and upper facial features. Unlike other fillers, the new filler has unique properties that enable the soft gel to instantly lift and restore cheeks and cheekbones for up to 2 years. The new filler is made by Allergan, the company best known for BOTOX® and JUVDERM® and is derived from hyaluronic acid (HA), a safe organic polysaccharide present in collagen that gives young faces a full, soft and smooth appearance.
About Gary Gesualdi, MD
Dr. Gary Gesualdi is the leading provider and pioneer of non-surgical facial rejuvenation in Chattanooga and North Georgia region and in 2006 he created one of the nation's first exclusive injection-specialty practices, Affordable Botox of Chattanooga, PC. Dr. Gesualdi is often featured on local TV affiliates NBC, ABC and CBS as an expert in facial cosmetics, at times performing "live" injectable treatments for the benefit of educating viewers.
Dr. Gesualdi is a Diplomat in the National Liquid Facelift Association, board certified by the ABIM and serves as a distinguished member of the American Medical Association for over 25 years. For more information visit his website and Facebook page.