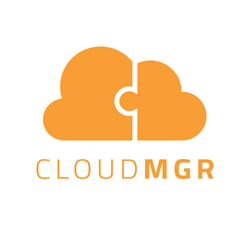 Cloud Manager's integration provides a unique way for our customers to take advantage of AWS and Autotask to accelerate deployments, drive recurring revenue profitability and increase the value and range of services for their end clients. Len DiCostanzo.
San Francisco, California (PRWEB) November 18, 2013
Cloud Manager Inc., the first cloud services brokerage (CSB) firm to offer service providers an integrated cloud services management solution, today launched exclusively in Amazon's AWS Marketplace. The San Francisco and Brisbane, Australia-based company enables, integrates and accelerates the use of AWS Cloud Computing at a time when many companies are grappling with multiple cloud service delivery issues, e.g., multiple contracts mean multiple payments, multiple passwords, multiple data streams, and multiple providers to check up on.
Rather than focusing on the technology solution, Cloud Manager focuses on integration and aggregation processes to give customers greater efficiencies to leverage their current systems. Specifically, Cloud Manager is the first AWS-based CSB to offer the ability to integrate AWS with IT Business Management solutions such as Autotask, a recognized leader in the IT service provider market. The integration automates key billing, incident and device management processes and speeds time to value when using the two platforms. Cloud Manager also can connect cPanel to Autotask to provide AWS customers integrated hosting solutions – all from a single, easy-to-use console.
"It's no secret that businesses everywhere are migrating their core services and functions to the cloud," noted Craig Deveson, Founder/CEO of Cloud Manager Inc. "That migration, however, creates complexity and confusion, which invariably mandate the need for a cloud services brokerage such as ours to create both cost and executional efficiencies."
"We are committed to helping our customers be successful as Cloud Service Brokers and take advantage of new opportunities in the market," said Len DiCostanzo, Autotask Senior Vice President of Community and Business Development. "Cloud Manager's integration provides a unique way for our customers to take advantage of Amazon Web Services and Autotask to accelerate deployments, drive recurring revenue profitability and increase the value and range of services for their end clients."
Gartner Inc. Fellow Darryl Plummer recently wrote that "A viable CSB provider can make it less expensive, easier, safer and more productive for companies to navigate, integrate, consume and extend cloud services, particularly when they span multiple, diverse cloud services providers." Gartner predicts that by 2015, at least 20% of all cloud services will be consumed via internal or external cloud service brokerages, rather than directly, up from less than 5% today.
The AWS Marketplace is an online store where companies can find, compare, and start using the software and services they need to build products and run their businesses online. Visitors to AWS Marketplace can use 1-Click deployment to quickly launch pre-configured software and pay only for what they use, by the hour or month, while benefiting from the scalable, flexible and on-demand features of AWS.
Cloud Manager expects to make it easier for businesses to embrace AWS as part of their cloud management solutions offering. "In the age of cloud computing, IT departments are continuously challenged to demonstrate value and alignment to business requirements and business needs," added Mr. Deveson. "We are confident that Cloud Manager availability in AWS will help accelerate the value of connected cloud solution such as ours. We do not believe there is a sufficiently large enough market demand for a service to switch cloud providers. We therefore have chosen to standardize on the largest and most comprehensive one – AWS."
About Cloud Manager Inc.
Cloud Manager Inc. (http://www.cloudmgr.com/), with offices in San Francisco and Brisbane Australia, was an early AWS partner when it launched its WordPress Solution in the marketplace some 18 months ago. The company today has extended its commitment by making AWS easier to use and offering more integrations so companies can begin to capitalize on cloud computing.
Contact: Craig Deveson, CEO
craig.deveson(at)cloudmgr(dot)com
P +1 415 375 9797 1 7029108073
About Autotask
Autotask Corporation provides the world's leading hosted IT business management software to streamline and optimize business processes for technology solution providers. The software integrates a broad range of critical business systems, including customer relationship management (CRM), service desk, resource management, project management, billing and reporting, and provides real-time service delivery intelligence to help users understand the factors that drive their business and their profitability.
Autotask is accessible from virtually any computing or mobile device connected to the Internet and features a world-class API that seamlessly integrates with the other systems and tools that providers rely on to run their businesses.
For more information about Autotask Corporation and products, please visit http://www.autotask.com or call 518-720-3500 Ext. 1.