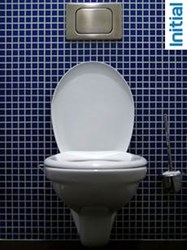 Decent toilets are the first step to a healthier life, greater human dignity, freedom, equality between women, men, girls and boys, and act as a catalyst to the development of communities and countries.
Cape Town, South Africa (PRWEB UK) 19 November 2013
Adequate bathroom hygiene and other health related issues are the focus of World Toilet Day, observed annually on 19 November and created to raise global awareness around the daily struggle for proper sanitation.
Although citizens of the Western Cape have recently been made aware of the sanitation needs of inhabitants in underprivileged parts of Cape Town through stories in the media, the global picture is even more disturbing. A massive 2.5 billion people - most of them living in sub-Saharan Africa and Asia - do not have access to toilets.
This problem is not only theirs. Everyone should be aware of the fact that poor sanitation is the direct cause of a multitude of illnesses which may affect whole communities when they get out of hand.
During the run-up to Global Hand Washing Day last month the media warned that up to 80% of all diseases are spread through touch. When there are no toilets and no handwashing facilities, the outlook becomes extremely grim.
Diarrhoeal diseases are the second most common cause of death of young children in developing countries, killing more than HIV/AIDS, malaria and measles combined and resulting in one death every 20 seconds.
Decent toilets are therefore the first step to a healthier life, greater human dignity, freedom, equality between women, men, girls and boys, and act as a catalyst to the development of communities and countries.
Bringing clean toilets to those in need is not a matter of breakthrough science; it is foremost an issue of political leadership, plain speaking, raising awareness and hard work. It is up to everyone to turn the sanitation challenge around and to put toilet hygiene first. To speak about good bathroom hygiene facilities and practices should become more important than the latest types of military equipment or renovations to the presidential compound.
When this happens, Africa and the rest of the world will be in a better position to follow Europe and North America, where economic growth went hand in hand with improved sanitary conditions, resulting in improved individual health and increased labour productivity. Good toilet hygiene is a symbol of better health, higher income, better education, higher social status and a cleaner living environment.
Women menstruate on an average for 3 000 days in their lifetime which requires very practical feminine hygiene needs regarding the space for hand washing and hygienic sanitary waste disposal. Adolescent girls, in particular, need clean and private toilet facilities at school to improve their performance and increase their chances of getting good matric results. Recent research in India showed that 23% of girls drop out of school when they reach puberty because they do not have access to sanitary waste disposal at school and figures elsewhere may prove equally disturbing.
"Besides the emotional stress, poor feminine hygiene often leads to health problems such as abdominal pains, urinal infections and other diseases," observes Rentokil Initial's communications manager Nathalie Leblond.
Initial offers basic hygiene talks which address the needs of school-going girls by focusing on practical dimensions such as appropriate girl-friendly sanitary bin disposal facilities as well as basic hygiene education and general awareness around menstruation challenges. The company also supplies appropriate hygiene equipment to deal with these challenges.
For more information on Initial's range of hygiene services, or to arrange for a free workplace and bathroom hygiene survey, contact Rentokil Initial on 0800 77 77 88 or visit their website.
About Rentokil-Initial: The Rentokil Initial group specialise in pest control, hygiene services and interior landscaping for businesses across the globe. Using leading-edge, environmentally-friendly technology, their experts deliver a wide range of tailored services to businesses of all kinds. Rentokil Initial South Africa has operations in all major business centres across the country.