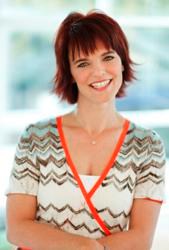 We are really excited about the opportunity this creates in the market for IT professionals to truly master the ITIL framework and apply what they have learned with Lifetime access.
Portland, Oregon (PRWEB) November 20, 2013
The industry standard for having access to these online courses is 45 to 90 days - The Art of Service has decided to give their clients Lifetime access to the intermediate and advanced ITIL courses to support their career development not only to pass their exam - but far into their working careers.
"Our customers will, throughout their entire career, have access to the available course content, forums and trainers to fall back on with any questions that may arise. We recognize that once the training is over and the customer has passed their exam - the real work begins of applying the learned material in their working environment. And that's where they need our support the most. For this reason we have decided to upgrade our elearning systems to be able to support our thousands of concurrent learners and offer Lifetime access to the intermediate and Advanced ITIL courses," said The Art of Service founder and CEO Ivanka Menken.
Access to the courses, the forums, the accompanying learning materials and documents have been upgraded from 90 days to Lifetime access, making The Art of Service the most affordable, and long-term useful option amongst all leading accredited training organizations.
"We are committed to offering the best education for IT professionals around the world, and know that employers expect more from their staff's continuing education."
These CSME and Loyalist-accredited courses cover 40 hours of self-paced study and Lifetime online access with a trained instructor available in the accreditation programs.
According to Menken, the courses come with:

Instructor support
Lifetime Access
Exam preparation work
Forums
Downloadable workbooks and learning materials
Mobile and Desktop Access
"We are really excited about the opportunity this creates in the market for IT professionals to truly master the ITIL framework. To be able to support our clients through every phase of applying the theory in their career is our driving motivation," she said. "It is a win-win for everybody as Lifetime access to ITIL certification materials means better job prospects and career advancement for the students, and better results for the organizations they work with."
The Lifetime access courses include:

ITIL Managing Across the Lifecycle (MALC)
ITIL Service Design (SD)
ITIL Service Operation (SO)
ITIL Service Transition ST
ITIL Continual Service Improvement (CSI)
ITIL Service Strategy (SS)
ITIL Planning, Protection and Optimization (PPO)
ITIL Operational Support and Analysis (OSA)
ITIL Release, Control and Validation (RCV)
ITIL Service Offerings and Agreements(SOA)
The Art of Service offers innovative competence development programs for IT Best Practices to support the educational needs of IT Professionals. With expertise in key domains including ITIL, Cloud Computing, ITSM, IT Governance, Information Security, Process Improvement, and Project Management, The Art of Service provides accredited and certified guidance on disparate frameworks and integrated solutions.
The Art of Service has been educating 16,000 students worldwide in its eLearning portal just this year alone, and over 100,000 students in total since its start in 2000 from organizations such as UPS, Nike, Intel, Apple, Microsoft, Procter & Gamble, Cisco Systems, Hewlett-Packard, Google, IBM and many more.. It is aiming to reach over $ 5 M in elearning revenue this financial year.
For more information, visit http://store.theartofservice.com.
About the Founder
Ivanka Menken is the founder and chief executive officer of The Art of Service. Menken has spearheaded the company's Certification and Accreditation programs of which several have become the industry benchmark.