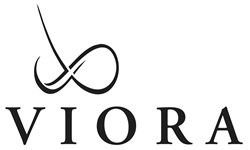 The medical aesthetic industry is rebounding and Viora is on the cusp of tremendous growth potential.
Jersey City, NJ (PRWEB) November 19, 2013
Following the recent announcement of its growing Sales team, Viora, a leading medical aesthetic solutions provider, is proud to introduce Mr. Noah Meiri as General Manager of Viora Inc. in New Jersey. This appointment confirms the momentum of Viora's growth and leadership position in the medical aesthetic industry in the US market.
Mr. Meiri brings a wealth of management experience to Viora. As a Managing Partner at Clearway Consulting in New York, he successfully led companies from different industries into the US market. Prior to that position, Mr. Meiri served as CEO of European and United States subsidiaries of Orad High Tech Systems, a public company traded on the Frankfurt Stock Exchange. In addition, Mr. Meiri has extensive experience in management consulting, working with a diverse range of clients including Univision, Talisman Energy, the US Internal Revenue Service, and more.
"I am looking forward to joining Viora Inc, in this stage of development. The medical aesthetic industry is rebounding and Viora is on the cusp of tremendous growth potential," said Noah Meiri, General Manager, Viora Inc. "To have the opportunity to work with this talented and dynamic team is very exciting and I'm confident that together we'll be bringing Viora to new heights."
"Viora is very lucky to have Noah Meiri joining our management team. With his many years of experience in management, sales, and marketing, we are confident in his ability to bring Viora to the pinnacle of the medical aesthetic market," said Eliran Almog, CEO, Viora Inc. "Adding Noah's fresh and creative voice to our existing, talented team of employees and managers promises to contribute to Viora's success."
About Viora
Viora is a market-leading aesthetic solutions provider for skincare applications for patients seeking the most advanced developments for the most requested treatments: rejuvenation, resurfacing, body & facial contouring, skin tightening, cellulite reduction, acne control, lightening, hydration, hair removal, exfoliation and more. Viora's expertise in developing solutions and technology for these applications ensures greater physician and client satisfaction. Viora's extensive knowledge and experience is forged from its expansive and deep connections to the aesthetic community and has allowed Viora to create the most sought after solutions, and achieve the most effective results. For more information, visit http://www.vioramed.com.