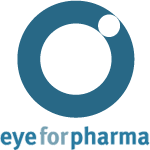 The consequences of a shift towards value-based cancer care are being felt keenly by manufacturers.
New York City (PRWEB UK) 18 November 2013
It is often said that the pharmaceutical industry first begins to feel the effects of a financial recession 1-2 years after the fact; this judgement can also be applied to the far-reaching consequences of 2010's Affordable Care Act, according to senior members of the oncology community in the US.
The consequences of a shift towards value-based cancer care are being felt keenly by manufacturers, but also and not limited to, the providers who pay for top-flight oncology therapies and the insurers who reimburse them in turn.
Ira Klein of AETNA, Laura Housman of Molecular Health and Bill McGivney, former head of the NCCN, have confirmed that they will be joining a group of over two hundred oncology stakeholders to discuss solutions to the problems caused by this shifting environment at Oncology USA 2014, 25-26 March in Boston.
Industry leaders take part in discussion and case studies
Looking forward to the event, panelist Ira Klein, National Medical Director at AETNA stated, "I'm honoured to be collaborating with so many leaders from the US oncology landscape in order to build real partnerships, not just for the future of our companies, but for the future of cancer patients across America."
Klein went on to explain some of the challenges to be discussed at the conference. " The friction between the rising costs of technology and the need for health delivery system reform makes this search for a new value proposition ever more urgent, and will require a level of collaboration amongst all stakeholders vital for the future successful treatment of patients afflicted with cancer."
Now in its 5th year, this two-day conference will aim to build bridges and forge strong partnerships between payers, providers and pharma, all the while focusing on the most crucial stakeholder: the oncology patient. Find out more at the official website.
The future of customer-centred cancer care
20+ leading organisations including Sanofi, Merck Serono, Association of Community Cancer Centers, Priority Health and United Healthcare will participate in the event in order to identify the business models and growth strategies crucial to engage key stakeholders with a robust oncology pipeline strategy.
Register before Friday 20th December via the secure link below to take advantage of a $500 saving on all conference passes: https://secure.eyeforpharma.com/oncologyusa/register.php.
About eyeforpharma:
eyeforpharma is a hub for senior-level pharma executives, patient advocacy groups and other health experts to exchange ideas and stay up to date with shifting trends and practices within the pharmaceutical industry. We provide industry-focused commentary, events, reports, and other valuable expert-driven content. Our ultimate aim is to facilitate positive change through discussion and debate, enabling dialogue within the industry and driving the positive benefits that pharmaceuticals can offer.
Contact:
Aidan Brain
Head of Oncology | eyeforpharma
T: +44 (0) 207 375 7513
E: abrain(at)eyeforpharma(dot)com