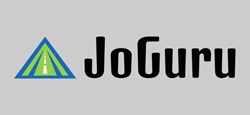 JoGuru takes on problems that practically all vacationers face: planning the logistic details of your next dream vacation.
(PRWEB UK) 19 November 2013
JoGuru, an India based company, has developed an Itinerary Planning tool that optimizes vacation time by letting users build publicly accessible itineraries that can be rated, ranked and shared.
The company takes on problems that practically all vacationers face: What's the best trade-off between costs and experiences? Which attractions to put off in favour of a better one? How to know what is recommended and what isn't? What is the optimal sequence of attractions within a particular city?
To mitigate these variables, the company has painstakingly compiled a database of primary attractions within a city, focusing on sightseeing, food, nightlife, shopping and accommodation. Every hotspot within these categories is logistically stripped down and made available in an informative, almost addictive format to the user.
Opening hours, closing hours, admission fees, transport options, close by attractions… all this information and more is compiled and fed into an algorithm that best determines the sequence of an average tourist's day. For every city, the team outlines how to get in, get out and get about using all the modes of transportation available. They highlight best eateries near attractions. They guide the user to the most bustling markets and the funkiest nightclubs. They recommend the coziest bed and breakfasts and the best value for money accommodations. The Itinerary Planner tool itself is intuitive and highly user friendly with a self-explanatory interface.
The website also generates trip reports, an important feature that compiles and aggregates past experiences, so that tourists may enrich each other's vacations. These can include any variety of experiences – from the name of the man who will get you the best seating in a nightclub to a good spot to settle down for ice cream at the Boston Commons.
Still in beta, the site is constantly streamlining its service while simultaneously adding new features. Every visit adds a fresh dimension for the user perusal.