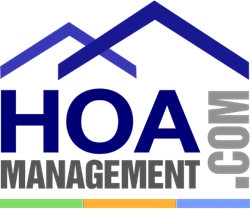 Chevy Chase, MD (PRWEB) November 25, 2013
HOA Management (.com) is proud to announce a new advertising partnership with Paul Associates, Inc. located in Chevy Chase, Paul Associates is not a one-size-fits-all property management firm, with a boutique approach to property management that allows them to tailor their services to suit every association's specific needs.
Paul Associates, Inc. has partnered with HOA Management (.com) to advertise their services to associations in Maryland that are actively seeking a new property management company. To learn more about Paul Associates, visitors to HOA Management (.com) can view their profile page on the directory. Included on their profile page is a direct link for users to click through to the Paul Associates website. HOA Management (.com) also provides a contact form for users who prefer to communicate via email.
Paul Associates, Inc. was established in 1976. Since that time, they have built a solid portfolio of properties that have remained strong for over 30 years. Paul Associates manages condominiums, cooperatives, homeowners' associations, residential and commercial associations, throughout the DC Metro area. Paul Associates recognizes that communication is a vital part of effective community management. They provide the board with a recap and to do list after every board meeting, which is updated throughout the month, allowing the board to track work in progress. Paul Associates, Inc. also provides permanent, creative and cost-effective solutions, with an in house maintenance staff to handle routine maintenance matters.
HOA Management (.com) is a leading HOA property management directory that uses targeted marketing strategies to reach out to community associations and offer them free access to its online directory. Association residents and board members are able to connect with professional management companies and service providers in their local area by searching on the HOA Management (.com) directory. To learn more about HOA Management (.com), visit http://www.hoamanagement.com or email sales(at)hoamanagement(dot)com.