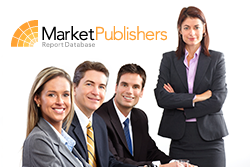 London,UK (PRWEB) November 18, 2013
In 2012, the overseas Indian population, including non-resident Indians (NRIs) and persons of Indian origin (PIOs), was estimated at approximately 21.9 million. In the same year, the number of NRI millionaires stood at around 180,000. During 2008-2012, the value of inward NRI remittances recorded an 8.5% CAGR and grew from USD 50 billion in 2008 to nearly USD 69.5 billion in 2012. India's robust economic growth is the major driver of the growing investment in the country made by the Indians living abroad. Still, the NRI wealth management market is lead by foreign banks like HSBC and Citibank. Furthermore, India's banks tend to expand their presence in overseas markets with a view to benefit from the growing NRI market. The value of the worldwide wealth management market for NRI millionaires is expected to increase from USD 720 billion in 2013 to USD 1.065 trillion in 2017.
As of 2012, the US accounted for the biggest share of NRI millionaires. The UAE, the UK, Singapore, Canada, Indonesia and Hong Kong also accounted for considerable portions of NRI population. Gulf countries called for the biggest share (just over 47%) in terms of total remittances to India, followed by the US (just over 15.5%). The constant rupee depreciation against the US dollar is likely to encourage NRIs to make investments in India.
In-demand research report "2020 Foresight: Non-Resident Indians" worked out by WealthInsight has been recently published by Market Publishers Ltd.
Report Details:
Title: 2020 Foresight: Non-Resident Indians
Published: October, 2013
Pages: 74
Price: US$ 3,800.00
http://marketpublishers.com/report/business_services/wealth_management/2020-foresight-non-resident-indians.html
The report provides in-depth insights into the wealth management market for NRI, uncovering historical and current values for the market. It contains a breakdown of non-resident-Indian populations by country, casts light on the actual and future size of the market, evaluates the market's attractiveness, covers the major investment trends, examines the key factors driving and restraining the sector expansion, and includes a thorough discussion of the main challenges and opportunities of the market. The study presents a comprehensive analysis of the marketing and growth strategies adopted by financial institutions as well as banks that offer wealth management services to non-resident Indians. Additionally, the market future outlook through 2017 is available in the report.
Report Scope:

Extensive analysis of the wealth management market for non-resident Indians.
Insights into the historical background (2008-2012) and actual state of the market.
Insightful overview of the top investment trends.
Evaluation of the market attractiveness.
Examination of the key market drivers and restraints.
Thorough discussion of the main market challenges and opportunities.
Review of the key market participants along with data on the key strategies adopted by them.
Market future outlook through 2017.
More insightful research reports by the publisher can be found at WealthInsight page.