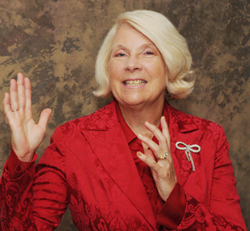 Learn how Aesop's fables can spark your profits.
Daytona Beach, FL (PRWEB) November 20, 2013
Aesop tells about a blind man who could identify animals (issues) by touch. When a cub (Obamacare) was put in his hands, he responded, "I am not sure whether it's the cub of a wolf or a fox, but this I do know -- never trust it in a sheepfold. According to Aesop, "Evil tendencies are early shown." Dr. Betsy Kruger, warns that owners and entrepreneurs fear what Obamacare's regulations will do to their business.
According to Aesop, a weasel (Obamacare) clears the house of mice (uninsured people) but also kills chickens (strips insurance from others) so the weasel (Obamacare) should die (lose funding). Aesop's moral is that good should outweigh the bad. Kruger wants legislators to logically assess the benefits and costs from implementing Obamacare.
An Aesop fable describes how a camel (us) responded to a camel driver (Obamacare), "Why do you ask what I prefer when all ways are level?" Aesop's moral: Why pretend when there is no choice? Kruger believes that people who prefer their current health insurance will be forced onto Obamacare.
Aesop predicted that a dog (Obamacares) nips at horses (businesses) so they can't eat their corn (earn profits). Aesop advises, "Live and let live." Kruger expresses how Obamacare rregulations are decreasing profits.
Aesop conveys how flies (the disenfranchised) swarm a honey pot (entitlements) and get stuck. The flies complained, "How stupid! We threw away our lives for an hour of pleasure." Aesop surmises, "The greedy never know when they have had enough." Kruger encourages the government to give a hand up, not a handout.
Likewise, Aesop's fables refer to marketing strategies. They inspired 12 marketing tips for owners and managers of small businesses. Aesop's Rules" summarize marketing strategies for profiting from the 80/20 rule.
For example, an Aesop Fable about a lioness and a vixen conveys that "quality, not quantity counts." This fable inspires the primary Aesop Rule: Focus on quality. This rule coaches small businesses to target high-quality customers, rather a quantity of less profitable customers.
Her tips coach small businesses to describe, delight, and duplicate the top 20% of their customers. They advise entrepreneurs to delight them with products and services, promote to them with empathy, and to reward key customers, rather than complainers. Small businesses can duplicate their key customers by targeting similar prospects. Dr. Kruger predicts, "When prospects become highly profitable new customers and replace less profitable customers, your profits will quadruple."
Each of her marketing tips is a rule for profiting from the 80/20 rule. According to scientists, the 80/20 rule predicts that the top 20% of customers will generate 80% of the profits. Scientists confirmed that key customers will be 16 times more profitable than other customers. Dr. Kruger believes that "Aesop's Rules" will spark the profits of a small business.
The 80/20 rule is the foundation of Dr. Kruger's upcoming book, "Aesop's Rules: Timeless Marketing Strategies for Entrepreneurs." All 12 of Aesop's Rules are posted on her website. "Aesop's Rules" inspire entrepreneurs to grow their profits with the 80/20 rule.
Business Expert Press published her first book, "Top Market Strategy: Applying the 80/20 Rule" in 2011. Marketing professors around the world are adopting her book for their marketing classes. Barry Silverstein praises her college supplement as a "profit-generating tool."
In summary, BetsyKruger.com provides marketing tips to entrepreneurs and small business owners. Her upcoming book, "Aesop's Rules: Timeless Marketing Strategies for Entrepreneurs" coaches them to create action plans that will spark their profits.
Dr. Betsy Kruger is a professional speaker, business coach, and published author. She founded Strategic Power, an A+ rated company with the Better Business Bureau. Dr. Kruger has over fifteen years of experience in leading marketing research projects for a variety of corporate clients. She has taught marketing for over ten years at the Thunderbird School of Global Management and other business schools and has coached thousands of start-up entrepreneurs to be successful. Her coaching, writing, and speaking are helping entrepreneurs around the world. Kruger has been a guest on many syndicated radio shows. She will gladly customize her ideas for your audience. Please contact Betsy Kruger directly for media interviews, speeches, and articles.