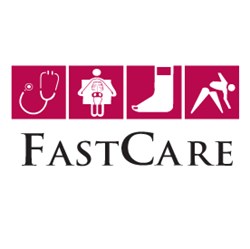 Miami, FL (PRWEB) November 22, 2013
Business travelers find few things more vexing, other than delayed flights, than succumbing to illness whilst traveling. Illness takes on a different perspective when staying in a strange city, holed up in a bleak hotel miles from home. However, the good news for business travelers heading to South Florida is that they have an option, to walk into one of the FastCare's walk-in emergency medical clinics and avoid the ER.
FastCare, a south Florida urgent care facility, announces a new alternative to the emergency room for business and holiday travelers seeking medical aide. FastCare's state of the art emergency walk-in clinics located in Miami Beach and Aventura in South Florida are equipped to treat all non-life threatening illnesses and injuries at their state of the art, fully qualified medical centers. Fastcare clinic announcement is a major boon for the business executives, who can be saved from the lengthy trips to the Emergency Room. For now they can head to one of FastCare's urgent care facilities, at times that are convenient and fit their schedule. FastCare facilities provide an attractive alternative to the lengthy queues at the emergency room for the time pressed business traveler in need of urgent medical treatment.
It can get quite uncomfortable falling ill while away from home on a business trip.
However, business visitors, pressed for time and with appointments and meetings that would be impossible to reschedule, find that they must consider a lengthy visit to the emergency room, but it is not a viable option. Indeed most illnesses or injuries are unlikely to require emergency treatment; however, they could well require urgent attention. For the business traveler with strict time constraints, there is a need for urgent high quality treatment for an illness or injury that may not warrant emergency treatment.
Travelers especially, experience a gap in the medical services that are available to them. There is a gap between self-diagnosis / self-care - suitable for only the mildest of complaints - and lengthy queuing in line for treatment at the emergency room. For locals, an appointment with their physician caters for any illness or injury falling between those extremes. However, that option is not available to business travelers or indeed tourists. What business travelers require is the availability of urgent medical treatment through emergency medical walk-in clinics.
In south Florida, there is an alternative to the emergency room; FastCare's urgent medical care facilities are medical clinics that provide treatment for all non-life threatening illnesses or injuries, and without an appointment. The Aventura and the Miami Beach Urgent Care centers are open daily during regular working hours and also in the evenings making this especially convenient for the business traveler who is invariably working to tight schedules.
Business travelers however can be reassured that the Miami Beach and Aventura urgent care facilities are state of the art medical centers with a fully qualified physician always on duty. FastCare's emergency medical clinics are able to circumvent the long queues so often occurring at the emergency room for the simple reason that they do not have to deal with life threatening illnesses or injures. In addition, many minor cases, at the patient's request, are scheduled out with regular working hours, at the weekend or evening.
Business travelers and those on very tight schedules can have the additional reassurance of making and confirming appointments for either the Aventura or Miami walk-in emergency clinics online.
FastCare's online booking system is accessible via their website at http://myFastCare.com
About FastCare: FastCare is a company specializing in emergency medical clinics in south Florida. The company is staffed by fully qualified physicians, and is dedicated to providing the very best health care to all its patients. For more information, call 786-923-4000 or visit myFastCare.com