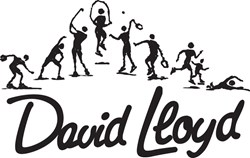 (PRWEB UK) 21 November 2013
David Lloyd Leisure, Europe's premier health, sports and leisure group, has introduced DL Flex - a discounted health club membership scheme offering UK companies the most cost-effective way to give their employees access to exercise through a payroll scheme.
DL Flex, which aims to enable businesses to help improve the health and fitness of their workforce, can be run as an HMRC approved salary sacrifice scheme either within a flexible benefits programme or as a separate salary sacrifice benefit. Alternatively, companies can choose to run DL Flex as a simple net pay gym loan deduction.
With DL Flex, employees save on average between £120 and £300 a year on gym membership and can choose from individual, couple's or family membership.
Claire Bettles, David Lloyd Leisure's corporate marketing manager, commented: "David Lloyd Leisure is delighted to support companies who want to look after their employees' well-being and help them keep fit and healthy. It is well known that encouraging your teams to be physically active can help lower sickness, boost productivity and improve morale.
"With its unrivalled facilities and services and leading expertise, David Lloyd Leisure membership is a great way to encourage employees to improve their work-life balance and lifestyle through exercise and fitness."
In addition to discounted membership packages, DL Flex offers National Insurance savings when administered through a salary sacrifice scheme. The scheme allows any company contribution towards the membership costs, which has shown to further increase employee participation.
In addition, every new David Lloyd Leisure member receives a new member package that includes:

Personal training taster
Personalised exercise programme
Gym taster session - including VIPR™, Power Plate and kettlebells
Racquet sports welcome
Lose & Shape Up weight loss programme consultation
David Lloyd Leisure, which has 81 clubs across the UK and 10 in Europe, also offers corporate memberships schemes for companies of all sizes, leading expert support with health and well-being schemes, meeting rooms, team building activities, nutrition seminars and back care talks.
For further information on DL Flex, visit http://www.dlflex.co.uk or email corporate.membership(at)davidlloyd(dot)co.uk.
ENDS
Note to editors: For further information about this press release, contact the David Lloyd Leisure press office on 01707 289833/4 or email press(at)davidlloyd(dot)co.uk.
About David Lloyd Leisure Group
The David Lloyd Leisure Group operates 81 clubs in the UK and a further 10 clubs across Europe, plus the new high street concept, David Lloyd Studio, in Putney, Winchester and Islington. It has over 440,000 members and employs 6,000 people. This includes an expert health and fitness team of over 1,800, while it contracts the services of more than 400 tennis professionals. Across all clubs, David Lloyd Leisure has over 150 swimming pools (of which half are indoor) and offers over 10,000 exercise classes per week. Every week 20,000 children learn to swim at David Lloyd Leisure and 14,000 learn to play tennis. Its racquets facilities are unparalleled with 700 tennis courts as well as 180 badminton courts and 140 squash courts. Additional facilities include health and beauty spas, club lounges with free internet access, crèches, nurseries and specialist sports shops.