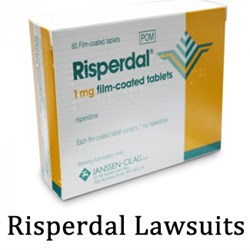 Victims of gynecomastia associated with the use of Risperdal may be eligible to file a Risperdal lawsuit. For a free legal consult contact Wright & Schulte at yourlegalhelp.com or call 1-800-399-0795
Columbus, OH (PRWEB) November 18, 2013
Wright & Schulte LLC is investigating a motion filed on November 5th by 77 plaintiffs in Risperdal gynecomastia lawsuits to Enforce Settlement against Johnson & Johnson (Risperdal Litigation, case number 100300296, In re: Risperdal Litigation, March Term 2010, No. 296). With this motion, the plaintiffs are officially requesting that Judge Arnold New, who is presiding over this litigation, mandate that Johnson & Johnson honor the terms of the settlement the company had reportedly made with these plaintiffs on January 28, 2013.
Wright & Schulte LLC is investigating claims regarding Risperdal lawsuits and encourages those who believe they have developed gynecomastia or other injuries due to the use of Risperdal to speak with the lawyers at Wright & Schulte LLC by visiting yourlegalhelp.com or by calling 1-800-399-0795.
According to the Motion, the plaintiffs are alleging that Johnson & Johnson, as well as its subsidiary Janssen Pharmaceuticals, is failing to comply with the agreed-upon settlement. The reason for this noncompliance, according to the plaintiffs, is that the defendants are now trying to assert that this settlement should also resolve claims that have been filed against two other defendants – Exerpta Medica, Inc. and Elsevier, Inc. If these other claims are not resolved by the agreed-upon Risperdal settlement, then Johnson & Johnson has allegedly threatened to rescind the settlement deal.
In response, the plaintiffs are arguing in the motion that, for months, there have been various public assertions regarding the fact that the claims against Exerpta Medica and Elsevier are still valid and that Johnson & Johnson did not challenge such claims until late in September 2013. The plaintiffs are pointing to the facts that the other valid claims against Exerpta Medica and Elsevier were mentioned in several status conferences and that, in September, trial dates were actually set for these other claims.
Allegations in Risperdal Lawsuits Litigation
Risperdal, an atypical antipsychotic medication, has been approved by the FDA for the treatment of schizophrenia in adults and for bipolar disorder in children between the ages of 10 and 17 years old. While Risperdal has also been approved for the treatment of some of the symptoms of autism, it has reportedly also been prescribed for ADHD despite the fact it is not officially approved for the treatment of this condition.
Among the allegations in many Risperdal lawsuits are claims that the use of this drug has caused boys and men taking it to develop breast tissue. In some cases, breast tissue growth – which is clinically referred to as gynecomastia – has resulted in Risperdal patients developing breasts so large that they have had to undergo breast reduction surgery to get rid of these tissues. Despite undergoing breast reduction surgery, affected patients allegedly suffered psychological repercussions of having developed breasts, allege the Risperdal gynecomastia lawsuits. [medscape.com/viewarticle/571416_6, 2008]
In August 2012, Johnson & Johnson reportedly reached a $181 million Risperdal settlement with plaintiffs who had filed claims in state and federal courts. In these cases, the plaintiffs alleged Johnson & Johnson had promoted Risperdal for unapproved uses, including for the treatment of children, and that the company had failed to warn the public about the link between Risperdal and gynecomastia, as well as other Risperdal side effects.
[nytimes.com/2012/08/31/business/johnson-johnson-unit-settles-state-cases-over-risperdal.html?_r=1&, August 2012]
About Wright & Schulte LLC
Wright & Schulte LLC, an experienced personal injury firm, is dedicated to the belief that America's legal system should work for the people. Every day, the attorneys of Wright & Schulte LLC stand up for the rights of people who have been injured or wronged and fight tirelessly to ensure that even the world's most powerful corporations take responsibility for their actions. If you're looking for a law firm that will guarantee the aggressive and personal representation you deserve, please do not hesitate to contact Wright & Schulte LLC today. Free case evaluations are available through yourlegalhelp.com or by calling 1-800-399-0795.
For current news on Risperdal lawsuits and Risperdal side-effects like our Risperdal Information page on Facebook.
Contact:
Wright & Schulte LLC
"An experienced harmful drug law firm"
1-800-399-0795
http://www.yourlegalhelp.com