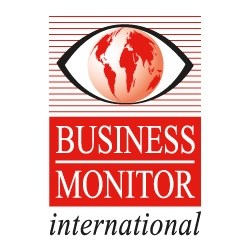 (PRWEB UK) 19 November 2013
Business Monitor has just released its latest findings on Canada's expanding infrastructure sector in its newly-published Canada Infrastructure Report.
Business Monitor has revised down their outlook for the overall construction industry in Canada for 2013 to 2.2%. This is being driven by a sharper than expected contraction in industry value creation from the residential and non-residential building segment. Despite this, they anticipate a slight pick-up in the second half of the year will ensure that subsector maintains positive growth. On the other hand, infrastructure will post another year of solid performance, with Business Monitor's outlook for robust growth in the subsector unchanged.
Below trend construction industry data has prompted Business Monitor to downgrade their 2013 forecast for industry growth, however, they are maintaining their view that Canada will be one of the best performing developed markets over the near term. Growth will be supported by high-value infrastructure projects across the transport and energy sectors, as well as social infrastructure, industrial projects, and a housing market that whilst slowing, should remain positive.
The greatest risks to Business Monitor's outlook comes from a sharper-than-expected decline in the housing sector, as well as slowing demand and falling prices in the commodity sector, forcing developers to stall new capital investment, thereby impacting supporting infrastructure and industrial projects. They also note the growing detrimental impact of the regulatory environment on natural resource-related infrastructure. The rejection of the CAD5.5bn Northern Gateway pipeline sets a poor precedent for other similar projects; whilst the objections to plans to expand coal export capacity is a concern for investment taking place into expanding coal production.
Infrastructure Foundation For Growth
Infrastructure remains a fundamental element of Canada's construction industry growth, with a project pipeline in excess of US$120bn. Infrastructure growth should remain stable and solid, at around 4% over the medium term. There remains upside potential from major pipeline projects.
One of the strongest sub-sectors over Business Monitor's 10-year forecast period to 2022 will be railways, where a project pipeline worth US$36bn will drive annual average industry value real growth of 4.4% between 2013 and 2022. This growth will be driven primarily by urban rail projects, including the CAD8.2bn Eglinton Crosstown Light Rail Transit project, the US$2.6bn Toronto Subway Spadina line expansion, the US$2.1bn Ottawa Light Rail project and the US$1.8bn Edmonton Light Rail project.
There is further upside potential to Business Monitor's forecast from freight rail projects, however, with the CAD5bn Cóte Nord rail project in Quebec temporarily suspended in February 2013 due to weak demand, they have seen verification for their decision to withhold these projects from their forecast. In November 2012, a CAD8.6bn railway project to transport crude from Alberta's oil sands to Alaska moved forward. The project has support from First Nations groups and is seeking financing to produce a feasibility study.
The other booming sector is electricity, where they see US$36bn worth of projects under way or in the planning stages. Huge generating stations are under construction, including the US$6.2bn Lower Churchill Hydropower Project, the US$2.6bn Lower Mattagami Hydropower Project, the 918MW Eastmain-1-A/ Sarcelle/Rupert Project, as well as extensive transmission line projects, including the 1,380km US$3.3bn Bipole III transmission line and the US$1.6bn Eastern Alberta and US$1.4bn Western Alberta transmission lines. Wind power projects are also being developed across the country, although regulatory uncertainty weighed on 2012 projects, 2013 is expected to be a record year for new installations, which presents upside to their 2013 forecast for the sector. Overall, they are forecasting 4.5% average real growth per year between 2013 and 2022 for the power plants & transmission grids sub-sector.
The report also sees strong upside for the overall energy & utilities sector from oil & gas pipelines. They have registered over US$40bn worth of pipelines in the planning phase, which would provide a significant boost to industry value creation if they all progress. Business Monitor are pricing in a minimal realisation of pipelines over the medium term, based on the complex and arduous regulatory procedures for the projects. Indeed, with the rejection of the CAD5.5bn Northern Gateway pipeline in June 2013, and a major uphill battle ahead for the CAD12bn Energy East Pipeline, they are not factoring in any substantial build out in new pipelines. As it stands, they are anticipating annual average growth of 3.7% in the oil & gas pipelines sub-sector between 2013 and 2022.
Business Monitor is a leading, independent provider of proprietary data, analysis, ratings, rankings and forecasts covering 195 countries and 24 industry sectors. It offers a comprehensive range of products and services designed to help senior executives, analysts and researchers assess and better manage operating risks, and exploit business opportunities.