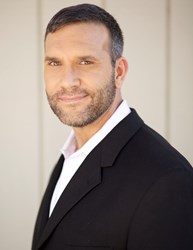 Merchants who sell to the Government and other Businesses should not overlook the savings from level 3 processing.
(PRWEB) November 20, 2013
Merchants using Quickbooks and sell to other businesses or the government can now take advantage of Level-3 processing and the savings this provides on commercial, purchasing and government transactions by processing level 3 Data.
What is Level 3 processing?
Level 3 processing refers to sending additional details of the transaction along with the credit card payment. Level 3 or line item detail is information commonly found on an invoice, such as PO number, product descriptions, quantity and other details.
Visa and MasterCard apply higher rates for commercial, purchasing, business, and government transactions when Level 3 data is not provided. For example, a Level 3 qualified transaction can save up to $10.00 per $1,000 in sales. Merchants who have a tiered rate structure consisting of Qualified, Mid, and Non-Qualified can experience savings much higher.
Merchants who sell to other businesses or the government should not overlook the potential savings from implementing level 3 processing. With Revolution's QuickBooks® plugin, merchants can now process credit cards and ACH payments within QuickBooks® while taking advantage of the Level 3 savings on Business-to-Business and Business-to-Government transactions.
The Revolution QuickBooks® Plugin is an alternative solution to process credit-card and eCheck payments in QuickBooks®. Payment requests are initiated directly from QuickBooks®. The Revolution QuickBooks® Plug-in supports practically all QuickBooks® versions including QuickBooks® Point of Sale (POS) and QuickBooks® Enterprise Edition.
Features
The Revolution QuickBooks® Plugin integrates our payment gateway for QuickBooks®, QuickBooks® Point of Sale and QuickBooks® Enterprise Edition. Supported transactions are:
· Sale
· Receive Payment
· Credit Memo
· Invoice
· Sales Order
Whenever you add or modify one of these transactions you can capture this information to charge credit cards or eChecks by using the selected payment gateway.
· Offline mode – accept credit cards without having Internet access and process those later
· Accept credit card and electronic check payment
· Print payment receipts
· Usage outside of QuickBooks® as virtual terminal
· Performs transaction types like Authorize, Capture, Void, Credit, etc.
· Level 2 support for reduced credit card transaction fees
· Level 3 support for purchasing cards.
· Support for designated USB magnetic stripe readers
About Revolution
At Revolution Payments,things are done differently, and have been for over 17 years . Revolution's clients are some of the most educated consumers around.
Why? Because taking the time to give them straight answers about things they need to know is an important part of the Revolution business model.
Impeccable personalized customer service, straightforward statements, and knowledge about fees and technology are important to merchants,along with many ways to save money and run their businesses more efficiently. Our expertise and core focus is working with merchants who sell to other businesses and or the government.