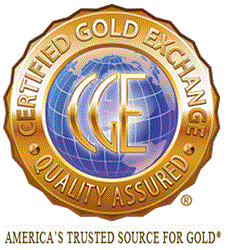 Our R and D division found that when premiums on PCGS gold coins are on the rise more people search for terms related to those coins
New York, NY (PRWEB) November 18, 2013
The Certified Gold Exchange has announced that its webmaster, in conjunction with the entire IT department as well as the internet marketing division of the company, has enacted some changes to one of the company's most popular web pages, http://www.certifiedgoldexchange.com/pcgs-certified-gold-coins.php. The changes were made after weeks of research revealed that the number of web browsers searching for information on buying and selling PCGS gold coins is likely to skyrocket over the next two years, according to company spokesperson Janet Jones.
"Our R and D division found that when premiums on PCGS gold coins are on the rise more people search for terms related to those coins," Jones said. "With premiums on some certified gold coins as much as 500% below their historical highs and currently near historic lows, history dictates that investors could soon revert back to PCGS gold coin investments as opposed to the derivatives and bullion investments with which they have become enamored over the last year or so."
While the Certified Gold Exchange sells both PCGS coinage and bullion, Jones says that the majority of the company's clients buy certified gold. "Bullion is typically recommended as a 1-14 month investment but most physical gold buyers have more of a long-term, safety-oriented mindset," said Jones. "Analysts expect the ongoing U.S. budget and debt problems that have plagued our nation to get worse before they get better. That, combined with the growing threat of a government confiscation of gold bullion, could mean skyrocketing PCGS gold coin prices in the near future."
Jones says the changes made to the page include updated free information kits for 2014, text that fits the current gold investing climate and images relevant to PCGS gold coin searches. Individuals can give their questions, comments, suggestions and complaints about the new page by going to the Contact Us page of the Certified Gold Exchange web site.
Certified Gold Exchange, Inc. is one of North America's premier precious metals trading platforms, providing unparalleled service to licensed dealers, institutions, and household investors since 1992. Certified Gold Exchange maintains an A+, Zero Complaint Better Business Bureau rating. For more information or a free "Gold Investor's Guide," visit http://www.certifiedgoldexchange.com or call 1-800-300-0715 today.