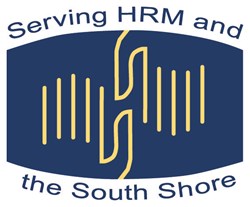 "No one ever says, 'I want to go into debt,'" said Marriott. "But with increasing lifestyle costs, debt is a threat every individual faces.
Nova Scotia (PRWEB) November 20, 2013
Insolvency consultants and trustees in bankruptcy, Haley & Associates, offers tips for setting up a spending plan and money management system. The Bridgewater firm provides services ranging from budgeting assistance to bankruptcy assistance, and urges individuals and families to proactively protect their finances.
Estate Manager Mary Ann Marriott explains that establishing a budget and limits early on is key. "No one ever says, 'I want to go into debt,'" said Marriott. "But with increasing lifestyle costs, debt is a threat every individual faces. Knowing limitations in spending is important to make sure that you're accruing more than you spend."
Marriott's tips are as follows:

Do the math. Calculate all of your monthly expenses and the dates that payments are due. Then, calculate how much you really spend by monitoring your purchases with smartphone apps or even with old school methods, like using paper and pencil. Do you have a surplus or deficit?
If you're spending more, look at what you can cut out. If you don't need to make drastic changes, keep in mind that bagging lunch two times a week can start to add up in savings. What are your other options? Limiting your drinks to two only during girls' cocktail hours, cutting back on gift amounts you give, using deal sites to cash in on savings at your favorite places to eat, and more.
If you have money left at the end of the month, make it work for you. Set aside funds in an account that can earn interest, or invest in a more aggressive investment portfolio. Even then, look at what you can cut out and redirect to savings.
Limit what you spend in certain categories. For instance, establish a guideline to only spend $100 in dining out and be inventive - make it a point to eat at cheaper restaurants or during discounted happy hour times. By segmenting your budget, you'll be able to see where your money goes and be able to redirect your savings to what matters most to you.
Pull out a set amount of cash each week, and spend only that amount on entertainment expenses, like going to the movies, meeting friends for coffee, and more. It's easier for the brain to register how much money is being spent when you can physically see financial exchanges (versus the simple swipe of a credit card).
Start the month out slow. Most people spend at the beginning of each month since there's money to burn. But, by taking the opposite mentality, you'll have more of a cash reserve to carry you through the month for any miscellaneous expenses that might come up.
Haley & Associates Inc. also offers help to those who may be in debt or are in need of financial management assistance. Services include credit counseling, evaluating the benefit of consolidation and home equity loans, proposals, settlements to your creditors, as well as bankruptcy assistance. For more information or to get started in ensuring a sound future, complete an online assessment form to have your specific needs evaluated.
About Haley & Associates, Inc.
Haley & Associates is based out of Bridgewater, Nova Scotia and has offices from Halifax to Yarmouth with satellite offices in Tantallon, Chester, Liverpool, Shelburne, Barrington Passage, Digby and Windsor. Haley & Associates financial counselors and trustees in bankruptcy pride themselves on being a community oriented firm, and offers services including credit counseling, creditor negotiation, debt settlements, and more.
For more information, visit http://www.haleytrustee.ca, or call (866) 531-3636.