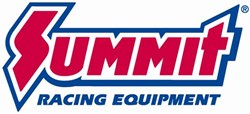 Tallmadge, OH (PRWEB) November 20, 2013
Mr. Heater convection heaters can crank the temperature up quickly. Unlike other types of portable heaters, these propane-fired heaters provide near-instant, 360 degree directional heat to quickly make a garage or shop a nice comfy place to work. The heaters can also handle big heating requirements for construction projects like dry walling, concrete curing, and other projects.
The Mr. Heater Convection Heaters need no electricity, so you can place one virtually anywhere and keep your outlets free for your power tools. A sturdy base helps prevent tip-overs, and the heaters shut off automatically when the pilot goes out. These heaters feature high-medium-low heat settings, an easy-start pushbutton igniter, and a standing pilot for increased safety. A 10 foot hose and regulator are included.
The 75,000-200,000 BTU/hr. heaters can warm up spaces measuring approximately 4,700 square feet and run 29 hours on a 100 pound propane tank at low setting. The 30,000-80,000 BTU/hr. heater can warm spaces up to 1,900 square feet and run 14 hours on a 20 pound tank. The tanks are not included.
OTHER STUFF WORTH KNOWING: Summit Racing has many other Mr. Heater portable propane heaters, permanent-mount radiant heaters, and Big Maxx forced air shop heaters.
Summit Racing Equipment
http://www.SummitRacing.com
1-800-230-3030