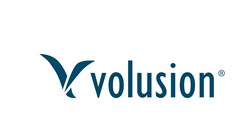 These exciting features are designed to further enable the success of our merchants, who continue to reach new heights in the number of orders processed and sales earned.
Austin, TX (PRWEB) November 19, 2013
Volusion, the leading ecommerce platform for small- to medium-sized businesses, has released an assortment of features to help its merchants sell more effectively throughout the holiday season and beyond. These features are aligned to meet growing trends in the ecommerce space, particularly in mobile commerce, to keep Volusion merchants ahead of ever-evolving consumer behavior and technology.
"As we see rapid growth in the use of mobile devices to conduct commerce, it becomes increasingly important for online retailers to meet this demand via new mobile capabilities. By making these features available to all of our merchants, they can better focus on growing their businesses instead of dedicating time and resources to mobile development," said Clay Olivier, CEO, Volusion, Inc.
New Mobile Experience and Native Volusion App
eMarketer predicts that retail mobile commerce sales will reach over $100 billion by 2017 and account for 26% of all ecommerce sales. To help meet this significant trend, the Volusion Product team has overhauled its offering to provide a newly optimized mobile shopping experience and a native Volusion app so merchants can monitor their stores on the go.
Primary updates include a streamlined mobile storefront and fully-optimized checkout flow. Volusion merchants are able to customize their mobile checkout to best fit the needs of their businesses. The revamped mobile checkout delivers a simple and highly intuitive purchasing process, leveraging device-native elements to streamline checkout and reduce abandoned mobile carts.
Volusion merchants also have access to a native Volusion app, allowing them to monitor their store operations anytime, anywhere. This app, available for download in Google Play and the App Store, enables merchants to track their orders and revenue, scan historical performance, monitor inventory levels, review top selling items, and receive order notifications and low stock alerts. This new app is available to Volusion merchants across all plans, totally free of charge. See a preview of Volusion's new mobile commerce and native mobile app here.
Automatic Tax Rate Calculator, New Storefront Editor Now Available
Volusion has also released an automatic tax calculator to remove the burden from merchants of keeping up with individual tax rates across thousands of zip codes. This tool applies the appropriate tax rate for all locations across the United States, removing the guesswork of the sales tax process for online retailers and shoppers alike. This new feature is available on all Volusion plans at no additional cost.
Additionally, in continued efforts to help merchants make site updates more efficiently, Volusion has released a new storefront page editor, which allows users to make immediate inline changes to their storefronts without needing to make adjustments in their admin or HTML code. This new tool provides a simple WYSIWYG toolbar on the storefront, as well as merchants' admin product pages for quick updates and on-click image editing.
"These exciting features are designed to further enable the success of our merchants, who continue to reach new heights in the number of orders processed and sales earned," said Olivier. "As we move into the holiday season and into 2014, we are fully dedicated to empowering our customers by adding even more innovations to our software, services and support."
About Volusion, Inc.
Volusion, Inc. provides commerce solutions for all business types, ranging from startups to large enterprises. The organization's product portfolio includes: the Volusion platform, designed for entrepreneurs and SMBs, and the Mozu platform, which is built for the large enterprise market. Volusion, Inc. is dedicated to providing the solutions, services and support needed to connect people to technology that empowers the success of their business.