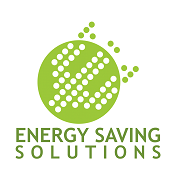 Switching to LED lighting is not just a way to reduce operating expenses but it pays dividends every day at the cash register.
Miami, FL (PRWEB) November 19, 2013
In today's ferociously competitive retail environment, it's no surprise that merchandisers and store owners are constantly on the lookout for any competitive edge that promises to help them win a larger percentage of consumers' disposable income. Apart from competitive pricing, superior selection and attentive customer service, ensuring a pleasing shopping experience may be the biggest factor during the buying decision process, say retail industry analysts. Store layout, display design, signage and other factors are all part of what retailers call "visual merchandising," the art and science of making products easy to find and as appealing as possible.
According to Peter Stein, founder and CEO of Energy Saving Solutions, a national supplier of energy-efficient LED (light-emitting diode) and induction lighting technology to business and government, the newest addition to the retailers' arsenal is something often overlooked despite it being directly overhead: LED lighting.
"Retailers of all sizes are realizing that switching to LED lighting is not just a way to reduce operating expenses but that it pays dividends every day at the cash register," Mr. Stein commented. "Getting rid of inefficient and eyestrain-inducing florescent tubes and traditional light bulbs is one of the hottest emerging trends in retail today. Because LED produces illumination very close to natural sunlight, the visual appeal of everything from clothing, jewelry, food and automobiles is heightened and that translates into more sales."
While consumers had been slow to adopt LED bulbs for home use until this year, Mr. Stein said that the LED revolution that began in the commercial sector roughly a decade ago has recently been gathering considerable steam. He points to a 2011 McKinsey & Company study conducted among 650 lighting professionals and 1,000 consumers worldwide that found that the higher quality of light provided by LED systems was the single most important factor in the purchasing decision, followed by the lower operating cost of the "greener," more energy-efficient LED technology.
"By transitioning to LED retailers are improving display lighting, signage, exterior lighting, even parking lots, both to achieve greater brightness at less cost and to create a pleasing shopping atmosphere," Mr. Stein added. "As a leading vendor and installer of customized LED systems, Energy Saving Solutions tailors systems to meet the specific goals of a wide spectrum of customers, which include national retailers, hotel and restaurant operators, commercial property management firms, office building owners, and government and public facility managers."
Energy Saving Solutions' LED Lighting Primer:
The Technology: Developed in the early 1960s for electronic hardware applications, LED lights use light emitting diodes to produce high quality light very efficiently. LED lights can provide brightness of up to 150 lumens per watt, upwards of 60 to 150 percent better than traditional incandescent bulbs and compact fluorescent lights (CFLs).
Good for the Environment: LED lighting uses considerably less power than bulbs and CFLs, requiring just 8 to 12 watts compared to roughly 60 watts for light bulbs and 15 watts for CFLs. The consumption of less electricity has a direct impact in lowering the release of carbon into the atmosphere, commonly referred to as "greenhouse gas."
Good for the Bottom-line: Not only do LEDs use less energy but due to their design and construction, have a far longer life span that traditional lights. Most LED lamps are expected to last between 15,000 to 30,000 hours, compared to 1,000 for incandescent and halogen bulbs and 8,000 for compact fluorescent lights (CFLs). This translates into significant savings in greatly reducing the need to replace lights and associated labor costs.
Mr. Stein added that Energy Saving Solutions offers a 'Zero Out of Pocket LED Retrofit' program which provides any size commercial enterprise with upwards of tens of thousands of dollars worth of state-of-the-art energy efficient lighting with little or no money down. Mr. Stein said the program works by amortizing the capital cost of the lighting over several years based on a shared cost-savings arrangement.
Launched nearly four years ago as a developer and manufacturer of LED lighting products, Energy Saving Solutions has grown rapidly due to increased public awareness of the advantages of alternatives to old fashioned filament wire light bulbs. Most of the company's line of commercial lighting products function with light emitting diodes, known as LEDs, that save up to 90 percent of energy compared to yesterday's inefficient incandescent bulbs once ubiquitous in homes and businesses.
LED and Induction Lighting: Two Green Alternatives to Traditional Energy-Wasting Bulbs
LED Lighting
Light Emitting Diode (LED) lighting is very different from traditional filament-based light bulbs. The light source in LED bulbs is created by a diode, a semiconductor device with two terminals that emits light. As electricity is passed through the diode, the atoms release energy in the form of electrons which become visible as light.
Induction Lighting
Although they tend to look like ordinary fluorescent lights, induction lighting is far more efficient, longer lasting and less prone to sudden failure. Also called electrodeless lamps, induction lights use power to excite gas encased in a tube or bulb to generate brightness. Standard gas discharge lamps have internal electrodes as a power source while induction lamps are powered from the outside through electromagnetic fields, making it possible to use higher efficiency materials and achieve much more cost-effective performance.
To help business owners and facility managers find out more about the 'Zero Out of Pocket LED Retrofit' program, Energy Saving Solutions offers a free, no obligation analysis of the lighting in use and current energy expenditures to determine potential cost savings. Call 305-735-2878 x 6010 or e-mail savenow(at)energysavingindustry(dot)com or visit http://www.energysavingindustry.com.
About Energy Saving Solutions
Energy Saving Solutions USA – the creators of the LED with a lifetime guarantee™ – provides businesses, government agencies, schools and non-profit organizations with energy-efficient LED and induction lighting technology that saves significant money and helps minimize environmental impact by reducing carbon emissions. Based in Miami, Fla., Energy Savings Solutions USA also offers organizations the 'Forever Green Savings Program™ – a 'Zero Out of Pocket LED Retrofit' which delivers a complete conversion to LED lighting with no up-front costs. Energy Saving Solutions is paid back from a portion of the electrical and maintenance savings that the ground-breaking Forever LED Lights create. For more information, visit http://www.EnergySavingIndustry.com.
# # #