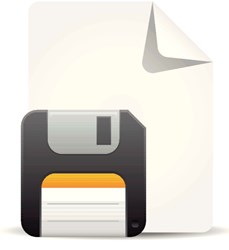 Organisations are wasting a significant amount of IT funding on license procurement, maintenance agreement costs for more licenses than they actually use and supporting software that should have been decommissioned.
London, Greater London (PRWEB UK) 20 November 2013
MBA IT, a leading provider of IT support and services in London today announced that it will continue to redefine its approach to Software Asset Management with an outsourced SAM service. For most companies, time and money is being wasted on software, or unnecessary risks are being taken in not knowing what has been paid for versus what is actually installed or being used. License Management can be tricky and MBA IT has the know-how to steer customers in the right direction.
According to Forrester Research, Inc's "The State And Direction of Software Asset Management: 2012 To 2013" Report, organisations are wasting a significant amount of IT funding on license procurement, maintenance agreement costs for more licenses than they actually use, and supporting software that should have been decommissioned.
Dean Flynn, Software Licensing and SAM Manager at MBA IT said, "We see SAM being neglected all the time, largely because of unfair misconceptions and fears surrounding this area; mostly concerning the perception of high initial costs, or the negative impacts of vendor audit. At MBA IT, we have been working to redefine traditional approaches to SAM and create a service-offering that supports the increasing complexities of Software infrastructure (such as the impact of virtualisation and cloud services on Software Inventory and License Management), while maintaining a focus on education, process as well as swift and on-going ROI. Instead of concentrating entirely on Software inventory or the sale of SAM Tools, which can often add cost and mask more fundamental issues with SAM Practice; we instead work backwards from an agreed set of goals, and then assist the customer with incrementally improving their SAM Practice until these goals are met. MBA IT can then help better SAM operation by continually suggesting additional actions that will further enhance the positive benefits of a proactive approach to improving SAM. At MBA IT, we don't stop there. We firmly believe in deriving valuable business intelligence from data collated as part of a SAM engagement, through our 'Scenario Analysis' service, ensuring that contract selection, renewal & technology strategy is directly informed by the results of good SAM practice."
MBA IT's Scenario Analysis service collates available information concerning a customer's current license agreements, SAM data, business process, technology strategy and financial interests (looking as far into the future as 7-10 years, also taking into account any risks and obligations) to help with contract and technology selection.
A typical SAM Engagement with MBA IT consists of four pillars:
1 - Inventory: Collecting information on deployed software, and identifying the nature of current business process, practice & strategy.
2 - Collation: The gathering of all software agreements and proofs of license, and the canvasing of the views & opinions of key SAM stakeholders around ideas for process efficiencies and improvements to SAM-related practices.
3 - Rationalisation: Making sense of the data. Cross-referencing data sources to produce an Effective License Position (ELP), and designing improvements to processes governing Software Lifecycle (guided by ISO 19770 and in collaboration with the customer organisation).
4 - Realisation: Ensuring that our previous actions are leveraged to realise tangible and ongoing reduction in the total cost of ownership of your software estate. This can be seen in a direct reduction in expenditure on licensing and support (when guided by MBA IT on product and contract selection), and also a reduction in time and a mitigation of the risks associated with audit.
About MBA IT
MBA IT works with businesses of all sizes across all sectors, providing IT support, solutions and services which meet ever changing agendas. MBA IT's Licensing and Software Asset Management Team provides vendor-agnostic, impartial consultancy concerning product and contract selection as well as advice on all areas concerning Software Lifecycle Management.