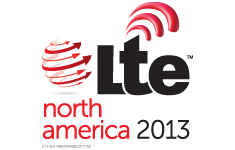 Common infrastructure and innovative RF amplifier technologies will be the foundational building-block for our wireless future.
Sunnyvale, CA (PRWEB) November 18, 2013
SOLiD, a publicly-traded global communications technology innovator, is joining peers from the wireless industry at LTE North America which explores key issues facing the North American LTE market including HetNets, LTE Advanced, Public-Safety, VoLTE and Mobile Backhaul. Ken Sandfeld, Vice President at SOLiD, will present on emerging indoor and outdoor Distributed Antenna Systems (DAS), Small Cell and Wi-Fi densification strategies and technologies.
Joining Mr. Sandfeld are moderator Vicki Livingston (4G Americas) and presenters Iain Gillott (iGR) and Amir Meir (Ubiqam). The panel focuses on the road to LTE Advanced and examines trends such as common optical infrastructure and antennas, the implication of Small Cells on DAS, and interference reduction and mitigation strategies.
To learn more or schedule a meeting, please contact SOLiD.
Event Information:
LTE North America
November 20-22, 2013
"Antenna Evolution on the Road to LTE-Advanced"
Friday, November 22 at 12:10 p.m.
Westin Galleria – Dallas, TX
Speaker Information:
As Vice President for SOLiD, Ken Sandfeld leads sales activities for the Company's DAS & Optical Network solutions in North America. Ken possesses over 16 years of experience in the wireless infrastructure industry and is passionate about bringing cutting-edge, new technology to the wireless space. Prior to his current leadership role, Ken held management positions at MobileAccess, Remec, Spectrian and Zyfer. Today, Ken is focused heavily on bringing SOLiD's leapfrog technologies out of incubation and into the market to solve some of the industry's biggest problems. Those areas include ultra-high efficiency amplifiers for Small Cell and Indoor applications as well as low-cost DWDM Tunable Optical solutions for the Enterprise and Carrier markets.
Find more information about the conference at the LTE North America website (http://americas.lteconference.com/).
About SOLiD:
SOLiD (http://www.solid.com) empowers capacity and coverage for cellular, public safety, and Wi-Fi services at large venues and campuses through innovative Distributed Antenna System (DAS) and carrier-grade Optical Network solutions for Small Cell Backhaul and Passive Optical LAN (POL) deployments. The company is grounded by a shared vision of advancing technology to solve wireless industry problems in new ways and supporting our customers and partners with world-class service. SOLiD counts among its global customers major wireless operators; leading hospitals; Olympic, professional, and college sports venues; metropolitan subways; government and Fortune 500 corporate campuses; and other marquee customer sites. Learn more at the SOLiD website, read our blog, watch our YouTube Channel, and follow us on LinkedIn Twitter. For further information please email info(at)solid.com or call (888) 409-9997.