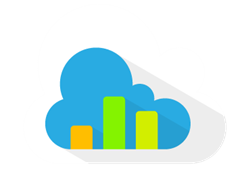 Asheville, NC (PRWEB) November 20, 2013
RISC Networks publicly made available its new cloud readiness analytics that arm businesses with the information needed to successfully size, scale, price, deploy and validate IaaS solutions based on their current infrastructure. RISC Networks' Cloud Readiness Analytics considers both the technology and business sides of cloud readiness and migration activities.
"The problem with most cloud readiness assessments today is that they are manual engagements and frankly, sales tools to guide the customer into buying the IaaS vendors solution," said Jeremy Littlejohn, CEO and Chief Analyst. "Business leaders are looking for more than what these manual engagements or self-assessment tools are providing. Our Cloud Readiness Analytics give IT leaders the opportunity to take control of the cloud process for their organization."
IT leaders are faced with the challenge of choosing from a variety of Cloud Iaas providers such as Amazon AWS, Bluelock, IBM, Rackspace, Savvis and more. Gartner released their 2013 Cloud IaaS Magic Quadrant in August and only two vendors made it in the leader quadrant, Amazon AWS and CSC, while Rackspace and Microsoft made the visionaries quadrant. Amazon AWS was the clear leader, however Gartner made several cautionary statements about AWS that RISC Networks can address for companies looking at Amazon AWS or any IaaS vendor.
In the Magic Quadrant, Gartner cautioned Amazon's multiple generations of compute instances. The report stated, "Each of these represents different levels of performance, and you must take this into account when choosing what instance type to use, and determine which offers the lowest cost for your particular workload. When comparing AWS's performance with that of other providers, ensure that you are making an accurate, normalized comparison; do not equate an AWS EC2 Compute Unit (ECU) with a modern physical core." RISC Networks' Cloud Readiness analysis includes the Cloud Workload and Cost worksheet which details the major I/O requirements of the companies environments and predicts what Infrastructure-as-a-Service (IaaS) components companies would need from various cloud providers, as well as outlining the runtime cost for those components.
RISC Networks' research has found that if companies purchased Cloud IaaS services based on usage vs. inventory, as most are doing today, companies could save 66% on their IaaS service cost. RISC Networks' patent pending cloud usage algorithm looks at application usage, infrastructure dependencies, cloud I/O workloads and other information to help companies choose the right cloud IaaS provider. RISC Networks' Cloud Readiness Analytics are packaged in a simple automated process that help companies sort through the complexities of planning, execution and validation of their IaaS migration.
"The way that cloud assessments are being conducted for companies today is brutally slow and inaccurate. In addition, they are usually slanted to the cloud providers' benefit. Have you ever asked a car dealer which car you should buy? Or do you check some other resources first?" said Littlejohn. "You can look at our tool as the Cars.com for Cloud IaaS customers. Our analytics tool provides companies with the data they need to take control, make informed decisions and hold their cloud providers accountable."
Before RISC Networks' Cloud Readiness Analytics, assessments were one-on-one, manual processes. RISC Networks' Cloud Readiness Analytics eliminate the guess work around IaaS deployments and help IT leaders make the right choices in a shorter period of time and with more information than with current assessment practices.
To sign up or inquire about RISC Networks' cloud readiness analytics, visit RISC Networks at http://www.riscnetworks.com or email cloud(at)riscnetworks(dot)com.
About RISC Networks
At RISC Networks we imagine a world where IT leaders are not constrained by the complexities of their IT tools. We have a perspective, a different way of thinking about IT, a simpler way! We believe you should have more meaningful data analysis; information that actually helps guide you in solving your problems, tools that help you research and take immediate action. IT – As simple as it should be™
Based in Asheville, North Carolina, RISC Networks is a Business Technology Analytics firm that focuses on developing research and technology that helps IT organizations improve their IT operations. More information is available at: http://www.riscnetworks.com/ or http://info.myitassessment.com/cloud/. Follow RISC Networks on Twitter @Risc_Networks or on Facebook at http://www.facebook.com/RiscNetworks.