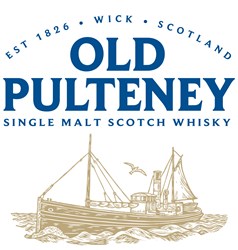 (PRWEB) November 19, 2013
Old Pulteney Single Malt Scotch, boat sponsor in the Clipper Round the World Yacht Race, introduced a new retail promotional pack, giving U.S. fans the chance to win the "Ultimate Sailing Experience." One lucky fan with a thirst for both whiskey and adventure will join the Old Pulteney Clipper crew for a day sail on its newly designed, state-of-the-art yacht, and polish their sailing skills while hearing the crews' tales of adventures at sea.
Consumers who purchase a bottle of the Old Pulteney 12 Year Old promotional pack can enter at http://www.clipper-oldpulteney.com/competition by submitting the unique code found on the inside of the canister and answering five questions about Old Pulteney. Submissions will be accepted between November 1, 2013 and January 31, 2013. The winner and one guest will receive a round trip and two-night stay to San Francisco, California during the month of April 2014 when The Old Pulteney yacht will be docked between race legs six and seven. Guests will be treated to an Old Pulteney whisky experience.
The Clipper Round the World Yacht Race began in September 2013 and will finish in July 2014. Conceived by Sir Robin Knox-Johnson, the race invites the general public to join the adventure and circumnavigate the globe in an eleven month-long marathon, regardless of their sailing experience. Each boat has a fully-qualified skipper which leads the crew around the world, facing the same challenges as would a pro racer.
No previous sailing experience is required. The promotion is open to all residents of the 50 United States and the District of Columbia who are 21 years of age or older at the time of entry. See the official rules at http://www.clipper-oldpulteney.com/competition/us_competition_t_cs.
About Old Pulteney
Old Pulteney Single Malt Scotch Whisky is strongly rooted in the whisky's nautical heritage and long standing involvement with sailing. Old Pulteney is the Official Scotch of US Sailing and recently released a limited-edition 'Navigator' expression, commemorating the Clipper Race. Crafted in Pulteney Distillery in Wick, Scotland, the distillery was founded in 1826 by James Henderson in the heart of "Pulteneytown,"one once the largest fishing ports in Europe. The malt it is carefully crafted and carries the windswept and rugged character of the North and the salty, fresh air of the North Sea. Visit Old Pulteney on Facebook or at http://www.oldpulteney.com for more information.
###