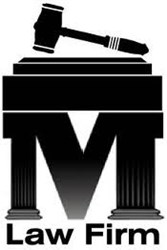 First of all, we are grateful that all of the firefighters survived the accident and will apparently recover
New York, NY (PRWEB) November 21, 2013
United Press International reported that five firefighters were injured after their truck flipped over on the New York State Thruway (Five firefighters injured in engine rollover accident, November 3, 2013). Authorities said that the fire truck swerved to avoid hitting an oncoming car, crashed into a guardrail, and then flipped over and rolled onto its roof. The crash took place around 9:10 PM approximately 75 miles northwest of New York City
According to the UPI report, the Newburgh police were still investigating the crash, but they did state that the injuries to the firefighters were not life threatening. The fire truck, from the Plattekill Fire Department, was eventually removed from the road. According to the UPI report, authorities are currently alleging that the car that the fire truck swerved to avoid had crossed partially into the opposite lane. According to the report, conditions were wet, so the driver may have lost control of the car, but unfortunately, the driver allegedly fled from the scene without stopping.
"First of all, we are grateful that all of the firefighters survived the accident and will apparently recover," said Adnan Munawar, Partner at Munawar & Andrews-Santillo LLP. "However, it must be said that any time someone is in an accident, he or she absolutely must remain on the scene and give his or her account of what happened. Not only are people legally required to remain at the scene of an accident in which they were involved, it is also the right thing to do."
"When someone leaves the scene of an accident, not only does that cause vital information to potentially be kept out of the initial investigation, it also reflects badly on the person who fled. Authorities are left wondering what state the driver who fled may have been in, rather than being able to see for themselves and make a professional determination. As for the injured parties in motor vehicle accident, they should know that they may have the right to pursue a claim against the person who caused the accident and they should not hesitate to seek the compensation they deserve. Anyone who is injured in a motor vehicle accident should contact an attorney right away and begin the process of filing a claim immediately. Consultation is free and we only collect a fee if you win your claim.
If you or a loved one has suffered and injury, medical condition, or worse, as a result of an auto accident in New York, contact a New York Auto Accident lawyer today at 212.400.4000 to receive information about the your rights under the law and how to pursue claims for the compensation you deserve.
About Munawar & Andrews-Santillo, LLP
http://workers-compensation-lawyers-nyc.com/
http://car-accident-lawyers-nyc.com/
Munawar & Andrews-Santillo, LLP ("MLawfirm") is a Personal Injury Law Firm in New York City. Our team of highly qualified and skilled attorneys handles and represents clients in a wide range of legal areas including: Car/Auto Accidents, Bike Accidents, Truck Accidents, Construction Accidents, Workers Compensation, Medical Malpractice and No-Fault Collection/Litigation/Arbitration or Accidents. If you need legal help feel free to contact our attorneys. We are available 24 hours a day, 7 days a week, 365 days a year to our clients. Because Insurance companies have their attorneys, adjusters and representatives well trained to defend, delay and frustrate your right to recover full and adequate compensation and damages. One of our greatest strengths is that we are Trial Lawyers. That means we prepare client's case as if it is going to court and we use tireless effort to secure the best possible results for them. At Munawar & Andrews-Santillo LLP, a preeminent New York law firms, no case is too large or too small. Our attorneys treat all clients with the respect and dignity they deserve. Our law firm and attorneys work hard to deliver the very best results to all of our clients. Do you have a legal issue? Do not hesitate to call for free consultation at (212)-400-4000.
"Lawyer Advertising"
"Prior results do not guarantee a similar outcome."
"Content of the press release is not intended to provide legal or other advice or to create an attorney-client relationship."