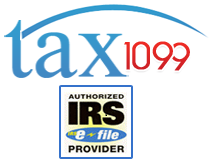 W-9 E-Solicitation and TIN Matching eliminates IRS B-Notices.
(PRWEB) November 19, 2013
Tax1099 both features simplify the e-file process for 1099-MISC, 1099-K, 1099-DIV, 1099-INT, and other 1099 forms. Online W-9 e-solicitation allows a user to send W-9 forms on demand via email. Recipients of the W-9 use the secure link in the email to identify themselves, complete the form online, and sign electronically. Electronic W9 collection pairs with existing TIN matching to provide a seamless method for reducing I RS B-Notice s (CP2100 and CP2100A). In the event of a penalty notice, customers using online W9 collection can show their due diligence in obtaining accurate Payee information.
Accountants and tax professionals with several locations or large client bases may require multiple users to maintain their 1099 e-file information effectively. The second new feature allows a primary user to register and then invite additional users to register as well. The additional users can then perform all the necessary functions for 1099-MISC, 1099-K, 1099-DIV, and 1099-INT filing. Having multiple users can assist busy accounting firms to serve many clients more efficiently.
These new features support the robust offering Tax1099.com has provided in the past. Customers can integrate leading accounting software, such as QuickBooks Online, QuickBooks Desktop, QuickBooks Enterprise, Bill.com, Intaact, and Xero with Tax1099.com. Integration reduces data entry errors by eliminating duplicate entry. It also increases productivity by using the information already stored in another system. In addition, Tax1099.com handles e-filing of a variety of 1099 forms beyond 1099-MISC, such as 1099-INT, 1099-DIV, 1099-K, 1099-A, 1099-B, 1099-C, 1099-S, and 1099-PATR.
Security features include a new optional SSN masking feature, bank grade security, and SSAE 16 compliant hosting to ensure data security and confidentiality. 1099 e-file and e-delivery also enhance security by preventing theft of physical documents.
Additional services provided by Tax1099.com include year-round 1099 e-file service, prior year filing, Federal and State filing acknowledgement within 48 hours, and US-based phone, email and online chat support. Tax1099.com is a full compliance solution for 1099 filers.
About TechAtlantis, Inc. and its Online Tax Product Offerings:
Tax1099.com is powered by TechAtlantis, Inc. TechAtlantis, Inc. is America's leading online tax solution and service provider, serving the tax filing needs of more than 20,000 customers. TechAtlantis offers a user friendly, innovative, SaaS (software as a service) tool for small businesses and accounting professionals backed by outstanding multi-channel customer support. TechAtlantis also powers ez2290.com, ezifta.com, ezextension.com, and fbaronline.com. Visit Tax1099.com at http://www.tax1099.com/ or TechAtlantis at http://www.techatlantis.com/
TechAtlantis, Inc.
Ed Pratt, Vice President of Business Development Office: 877-811-3829
Cell: 443-379-7227
Email: ed@techatlantis.com