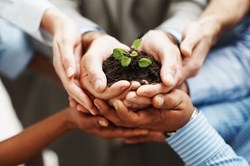 Investing in athletics, teams and this community is a passion of mine. It gets my motor running! The Team Up Challenge is the perfect intersection of my passions. - Bill Harding, ­ Ready Set Go
Brantford, Canada (PRWEB) November 26, 2013
Ready Set Go Event Planning, SportsXpress, Smashing Pixels and Freedom House are pleased to announce the launch of Brantford's FIRST "Team Up Challenge." As a way to celebrate the opening of the exciting new SportsXcelerator Center and to support Freedom House's "Kindness Project," Bill Harding and Pat Shewchuk of Ready Set Go and Trevor Cherewka of Smashing Pixels created a unique team­building day of fun. And with the money going to spread the transformational message of kindness… it's truly a way to "Play it forward."
"Investing in athletics, teams and this community is a passion of mine. It gets my motor running. The Team Up Challenge is the perfect intersection of my passions. To be able to partner with Captain Kindness to help make a way for him to share the good message in Brantford's schools is a bonus." - Bill Harding,­ Ready Set Go
Teams of 6­8 will compete in an all-day challenge which includes Beach Volleyball, Indoor Soccer, Human Foosball, The Wrecking Ball, Basketball, Tug­O­War, Wii Sports along with other one ­of­ a­ kind games. The Team Up Challenge would be perfect as a corporate team builder or a day out with your buddies…. or sisters. It's a full day of grownup games and competitions that will lead to more laughs than pulled muscles.
The event will be run through My Fund Partner's software that allows organizations to manage events and online fundraisers from recruiting and organizing volunteers and team members to raising money or selling tickets all from a personalized web portal.
"I love the 'Play it Forward' aspect of the Team Up Challenge. It's an honor to partner with this team on such a FUN event. We'll be able to pay it forward by growing our downtown Kindness outreach Centre as well as increase our ability to provide free assemblies to our local schools that teach how kindness can change our city's culture for the better." - Dave Carrol, Freedom House
You can register your team today at http://www.teamupbrant.ca.
Grab some friends and let's play for a day… like we used to.
About My Fund Partner
My Fund Partner is a comprehensive web-based software platform for all non-profit organizations empowering them to achieve self-sustainability while providing the service and programs they envision. The key to social integration within your community is My Fund Partner. Connect to "all" stakeholders quickly, broaden fundraising methods, empower your supporters to manage their social network to raise more money and do all this with decreased costs.
We are a 24/7 technology answer to integrate your organization into the community you serve.