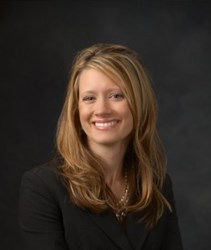 Bizzuka has expanded its focus to improving internal and external communications for business customers...
Lafayette, LA (PRWEB) November 20, 2013
Bizzuka, Louisiana's leading provider of web design and web-based communications solutions, is pleased to announce the hiring of Alaina Latiolais, Business Development Executive for the Houston market. Alaina joins Jarett Rodriguez, Chief Innovation Officer, Atalie Anderson, Client Relations Manager, and Thomas Latiolais, Creative Director, to round out Bizzuka's Texas presence.
Alaina's ten years of sales experience, with the majority in digital media and advertising made her transition to Bizzuka an easy one. As an Account Executive for Townsquare Media, and more recently KATC TV3, both in Lafayette, she established a proven business development track record, consistently meeting aggressive goals and balancing account service responsibilities with new business sales.
In her new role, Alaina will work in Houston and the surrounding area. She will identify and engage organizations suited to a mobile communications platform under development at Bizzuka. Several companies have been recruited to participate in pre-release testing of the product, which will receive a nation-wide rollout this spring.
"We're excited to bring Alaina on at this critical juncture," said Bizzuka CEO John Munsell. "We look for consistent performance, a solid understanding of emerging technologies, and a good cultural fit when hiring for Business Development, and we've found all of the above in our newest team member."
Active in web development for thirteen years, Bizzuka has expanded its focus to improving internal and external communications for business customers in the healthcare and oil and gas industries. The company is shoring up sales and development staff as it explores new opportunities in nationwide markets.
###
About Bizzuka
Bizzuka is the largest provider of websites in Louisiana, with over 800 active clients. The company's premier product, OnDeCC, (On Demand Content and Components), is a powerful, web-based content management system that gives small to medium-sized companies affordable access to the sophisticated features and capabilities of systems utilized by Fortune 500 companies. Additionally, the company creates mobile websites and mobile applications that help companies communicate more efficiently with their employees, prospects and customers.
For more information about Bizzuka, please visit the website: http://www.bizzuka.com or contact Nick Mouledous at 337-216-4423 x170.