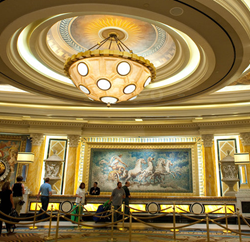 We are extremely happy to be able to offer the same great value to the hospitality market
Sarasota, FL (PRWEB) November 21, 2013
IPitomy has broken the lock on Hospitality phone systems that has kept property owners from moving away from the traditional Hotel/Motel equipment. For many years, the industry has been dominated by one major player. Owners have felt trapped in their PBX system because alternatives have been very expensive. IPitomy, known for its state of the art IP-PBX will now bring more competition to the Hotel/Motel business communications industry by integrating with hospitality platforms.
As the need arises for hotels and motels to step into the latest communications technology, there is now another choice on table for them. With an industry leading standard feature set, IPitomy stands to save hotels and motels significant savings per year with SIP trunks and its other advanced features. All of the great features that IPitomy is known for will all be included in its hospitality packages; all with full integration with the property's Property Management System (PMS).
IPitomy brings its versatility into the mix, being able to integrate with virtually any PMS (Property Management Software), including multiple PMS interfaces. This means that hotels and motels that are satisfied with their current PMS can keep it while upgrading their phone system to latest and greatest features and applications. The large set of features include, voice-mail to email, guest and staff messaging, wake-up call functions, room detail, and more.
Nick Branica, IPitomy CEO says, "We are extremely happy to be able to offer the same great value to the hospitality market that other types of businesses have been enjoying with IPitomy." This is sure to make a wave in the hospitality market, giving hotels and motels a high value option to choose from that was not available before.
About IPitomy Communications:
IPitomy Communications is a premier pure voice over IP PBX system that is meeting a market demand internationally for a feature-rich, price competitive Unified Communications Business System. IPitomy designs and manufactures a complete line of IP telephony equipment including IP PBX Systems, IP Telephones, Desktop Call Manager and Call Center Software. For more information visit http://IPitomy.com.
FOR IMMEDIATE RELEASE
Contact: Nick Branica
IPitomy Communications
941.306.2200
nbranica(at)IPitomy(dot)com
Copyright IPitomy Communications, 2013 All Rights Reserved