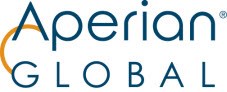 San Francisco, Calif. (PRWEB) November 20, 2013
Aperian Global, a leading provider of consulting, training, and web tools for global talent development, today announced the launch of the GlobeSmart® Teaming Assessment (GTA), an online survey that gives teams a fast and powerful way to determine their effectiveness and improve their performance.
GlobeSmart Teaming Assessment is based on Aperian Global's Team Effectiveness Model and represents an update to the company's successful Global Teams Online. It measures seven vital elements of global team performance, providing insight into a team's strengths, weaknesses, and priority areas for improvement. GTA gives team leaders a comprehensive report incorporating both qualitative and quantitative data, with actionable advice and strategies for team improvement. Team leaders learn exactly what they should focus on to drive their team's performance.
According to Ted Dale, Aperian Global's co-founder and chief creative officer, "Over the course of the last ten years, we have gathered and reported survey results from hundreds of teams around the world, resulting in one of the largest available sources of data anywhere regarding the performance challenges encountered by global teams. With the new GlobeSmart Teaming Assessment, teams can receive a significantly streamlined and upgraded report of the data crucial for them to make improvements, as well as to baseline their own performance against other teams in our extensive database."
In addition to providing the GlobeSmart Teaming Assessment via per-team use or a licensing model, Aperian Global offers companies an option to work with expert consultants in customized team-building workshops, either face-to-face or virtually. Aperian Global also offers an array of state-of-the-art global team development tools and programs. For more information, see http://www.aperianglobal.com.
# # #
About Aperian Global
Aperian Global provides consulting, training, and web tools for global talent development. Aperian Global's flagship product, GlobeSmart®, is a tool that has had over 700,000 registered users in 125 organizations worldwide and provides ready access to detailed information on how to conduct business effectively with people from around the world. Founded in 1990, the company has partnered with our clients in more than 85 countries and has worked with more than one-third of the Global Fortune 100, delivering over 2,000 workshops in 25 languages in the last year. The company has offices in Bangalore, Boston, Kolding, Paris, San Francisco, Shanghai, Singapore, and Tokyo. For more information, visit http://www.aperianglobal.com.