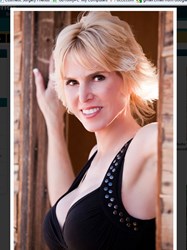 It has been four years since my facelift w/ fat transfer. Over the years I have continually received compliments about how I look at my age.
Newport Beach, CA. (PRWEB) November 19, 2013
As an Orange County facelift specialist, Dr. Joseph T. Cruise realized there was something missing with the results when performing a facelift by itself. Despite tight skin and lack of wrinkles, there was still something that didn't match. The mismatch was glaring and something he couldn't ignore. After evaluating how people look in their youth compared to those in their 40's and beyond, it became obvious the youthful fullness and healthy glow was missing.
"By the time a patient reaches the age of 55 the face has lost the equivalent of a coke can of fat. Recognizing this, I became a pioneer of fat transfer and have never looked back," explained Dr. Cruise.
For more information, please visit:
http://orangecountycosmeticsurgery.com/face-lift/.
Fat transfer performed in Orange County is highly surgeon specific. This is why the procedure has received some bad publicity. The key is to place the fat evenly and use proper placement. If this is not done, patients will often times experience lumpiness and unevenness. These are the two major complaints of fat transfer. Dr. Joseph T. Cruise has perfected his fat transfer technique allowing him to place the fat meticulously as a cream in the areas of the face where volume is missing. The results have been so striking that he is now adding fat to virtually all of his Orange County facelift cases.
When done correctly, fat transfer provides two essential functions.
1) It replaces the loss of fat which causes the hollowed, gaunt appearance that is so characteristic of age. Hollowed, depressed temples; gaunt eyes with deep set creases; thin forehead skin and thin lips; elongated drawn out face.
2) Perhaps the most important function of fat is the symbiotic relationship with the skin above it. In youth, the healthy fat provides a foundation for the skin to thrive and look radiant. As the fat melts away, the skin withers and begins to look loose, crepey and dull.
The result of placing fat under the deprived skin is remarkable. It not only replaces lost volume, but dramatically improves the health and quality of the skin. As such, this is the reason Orange County facelift specialist, Dr. Joseph Cruise, has made it a routine of adding fat to his facelift procedures. It adds the youthful glow and volume that was missing when simply performing a facelift.