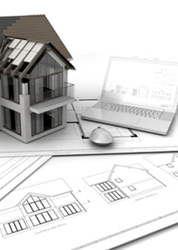 Being a Christian firm, we found that we needed to hold ourselves accountable to the Lords standards as well as our clients, which would make the perfect combination.
Miami, FL (PRWEB) November 25, 2013
ULT Consulting, located in Coral Gables FL, has released a new video describing its practice and business philosophy. The new videos are titled IT Consulting Services and IT Consulting Firms.
ULT Consulting is a quality software development consulting firm servicing South Florida for over 10 years. After working with different business models, both start-ups, and established companies, the creators of ULT Consulting decided to service clients within the specific area of their business, Business Systems. What they have found in their years in different business sectors is that there is a huge gap between the character of the company itself and what it actually does. You have companies that claim to be above board, but the reality of the service that they provide is that there is nothing above par about it. There is no standard by which they hold themselves accountable.
A passion for their clients is what most separates us from their competition. Having been exposed to many improperly implemented and under-analyzed projects ULT Consulting found that planning was the secret to a successful project. While most software companies are concerned with placing their model within your business, ULT Consulting takes the approach of a COM (Common Operational Mode) which lets them analyze just about any business and have a general understanding of what you do and what you need to accomplish. Knowing the business model does not replace the importance of planning, but from a technical perspective, it helps them to plan better for current and future development.
ULT Consulting's services includes:
Programming
Software Process Consulting
Project Management
Business Portal Construction
OS Commerce Development
Magento Module Development and so much more.
To know more on their services, you can always visit their website at http://www.ultconsulting.com.