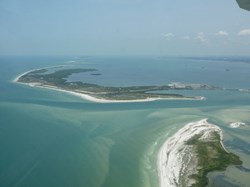 Florida Parks Service was awarded its third National Gold Medal for Excellence just last month, the only state to win three gold medals.
Dunedin, FL (PRWEB) November 18, 2013
It is no surprise that Florida is a magnet for those who love to be outside - exploring, exercising, and adventuring. Known worldwide for a warm and inviting tropical climate year round, those who live in places with less than desirable weather, flock to the sunshine state for a heavenly retreat. Every year, many find Florida's total package so incredibly irresistible that they relocate altogether or at least purchase a second home to visit more regularly.
Statistics gathered by the Florida Department of Environmental Protection show Florida's parks and trails have generated $1.2 billion during the 2012-2013 fiscal year. The information released recently also shows 25.5 million have visited 171 state parks and trails during the same fiscal period. These numbers are proof positive of the allure of the state for all lovers of the outdoors.
The most visited park in Florida was Honeymoon Island State Park in Dunedin for the seventh consecutive year, with 1,044,295 visitors. The most visited trail in the state was the Florida Keys Overseas Heritage Trail with close to 2 million visitors. Some of the other popular parks and trails include: Gasparilla Island State Park Boca Grande, the Cross Florida Greenway, Lovers Key State Park in Fort Myers Beach, the St. Andrews State Park in Panama City, Bill Baggs Cape Florida State Park in Key Biscayne, Sebastian Inlet State Park in Melbourne Beach, Bahia Honda State Park in Big Pine Key, and John Pennekamp Coral Reef State Park in Key Largo.
The world-class family-friendly outdoor offerings of Florida state parks cover a grand total of approximately 800,000 acres. Florida Parks Service was awarded the National Gold Medal for Excellence just last month, superseding the state's notoriety for being the only state to win two gold medals and now earning status of being the only state to win three.
Florida state parks attract visitors from around the world, but the luckiest park and trail visitors are those who call Florida home and can visit these parks more regularly. Boasting beautiful natural resources, while providing an opportunity for education on wildlife in Florida, the state's parks and trails are a primary focus point for a state that truly appreciates and encourages outdoor exploration.
The real estate downturn took a toll on many but some of the most heavily affected areas in Florida are now some of the quickest to turn things around and see an influx of home sales in their respective markets. Real estate in Florida overall is booming thanks to its seemingly endless list of positive attributes. Outdoor and cultural activities to cater to all, dining and shopping options from the most casual to the most discerning, job opportunities in many different industries, and much more.
Distinct Estates sells homes in highly-desirable areas all over sunny Florida. Distinct Estates represents both buyers and sellers who are in search of their Florida dream home. The reputable Florida real estate agency is composed of highly experienced realtors who have received many accolades for their level of professionalism and results.