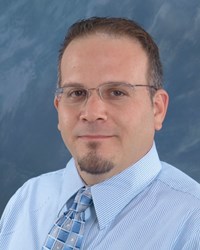 Morgan Hill, Calif. (PRWEB) November 19, 2013
Consumer electronics industry veteran David Goldschmidt has joined Velodyne (http://www.velodyne.com), a leading manufacturer of high-performance and technically innovative audio products, as its National Sales Director, the company announced today.
Goldschmidt brings to Velodyne an extensive background in consumer electronics product development and retail sales management. From 1996 to 2009, Goldschmidt was Vice President of Sales and Purchasing with Airport Wireless, where he was responsible for opening some 60 airport-based high-tech retail electronics stores today organized under the APW Brands umbrella.
More recently, he held senior management roles with two companies based in King of Prussia, PA – Able Planet, where he was Eastern Sales Manager, and Direct Line Marketing, a company he owned that facilitated sales of new high-technology electronics direct from distributors to retailers.
At Velodyne, Goldschmidt will put his experience to work at a time when the company – long recognized as the leading manufacturer of high-performance, low-distortion powered subwoofers – expands its line of technically innovative headphones first introduced in 2011.
"David Goldschmidt quite literally grew up in the fast-paced world of consumer electronics retailing, which makes him uniquely qualified to help Velodyne establish relationships with some of America's best-known retailers," said Marta Hall, Velodyne president. "His understanding of the retail environment and the importance of leveraging Velodyne's historic leadership in sound reproduction will be invaluable as Velodyne grows in the months and years to come."
About Velodyne
Founded in 1983 and based in California's Silicon Valley, Velodyne, Inc. is a diversified technology company known worldwide for its high-performance audio equipment and high-definition LiDAR sensors for autonomous vehicle applications. The company is widely recognized as the leading manufacturer of high-performance, low distortion powered subwoofers and an expanding line of technically innovative in-ear and over-ear audio products with interchangeable custom-designed skins that enable audiophiles to personalize the look of their headphones. Velodyne products are available online at http://www.velodyne.com and from a select group of authorized dealers, custom installers and distributors worldwide. Since 2007, Velodyne's LiDAR division has emerged as a leading developer, manufacturer and supplier of high-definition LiDAR sensor technology used in a variety of commercial autonomous vehicle applications, including 3D mapping and surveying. For more information, visit http://www.velodynelidar.com.