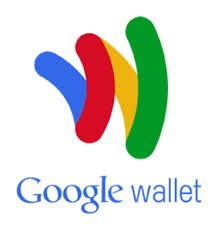 The option of adding Google Wallet functionality should offer significant benefits to our clients, as this speeds the checkout process and addresses a key challenge in turning mobile browsers into mobile buyers. -Tom Griffin, Demandware
Boston, MA (PRWEB) November 19, 2013
Unbound Commerce today announced that it has become a Demandware® LINK Technology Partner, joining a best-of-breed community committed to accelerating the adoption of innovative commerce technologies that are complementary to the Demandware Commerce platform.
Through the LINK Technology Partner Program, Unbound Commerce has developed a pre-built downloadable Google Wallet cartridge, making it possible for Demandware retailer clients to implement Google Wallet Instant Buy for ecommerce and mobile commerce in a fraction of the time normally required.
Google Wallet allows consumers to pay for mobile and ecommerce purchases with stored credit card information, linked from their Google account. The service also auto-fills ship-to and bill-to address information, speeding up checkout and potentially increasing conversion rates for merchants. This makes purchasing faster and easier, and reduces friction in the small-screen mobile checkout process that might negatively impact mobile conversion rates.
"The option of adding Google Wallet functionality should offer significant benefits to our clients, as this speeds the checkout process and addresses a key challenge in turning mobile browsers into mobile buyers," said Tom Griffin, SVP, Corporate Development at Demandware.
The Demandware LINK Technology Partner Program provides Demandware clients with a rich of set of pre-built integrations to cutting-edge commerce technologies and applications that can unlock revenue generating opportunities and enhance the brand experience. By reducing the cost and complexity of integrations, Demandware LINK allows retailers to adopt innovative third party technologies quickly and cost-effectively, allowing them to accelerate time to market and realize a faster return on their investment.
"Demandware is a clear leader in the ecommerce space, with an impressive roster of top-tier retailers using their platform," said Wilson Kerr of Unbound Commerce. "Google Wallet as a downloadable option for these retailers is an exciting development that should positively affect both conversion rates and revenue generation," he added.
About Unbound Commerce
Unbound Commerce is the leading solution provider for retailers and brands seeking to capitalize on the booming adoption of mobile and social commerce by consumers. 360+ retailers currently use the Mobile Presence® platform, and the Mobile Commerce Data Book from Internet Retailer identified Unbound Commerce as the #1 mobile commerce solution provider in the space. Retailers of every size choose Unbound for integrated mobile commerce sites, commerce-enabled apps, tablet commerce sites and apps, and Facebook stores. For additional information, please visit http://www.UnboundCommerce.com.