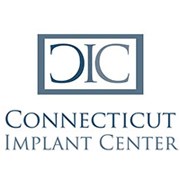 New Haven, CT (PRWEB) November 20, 2013
Dr. Bruce Sofferman, owner of Connecticut Implant Center and the popular Smile Dental Center, will once again don his familiar pilgrim outfit on Thursday, November 21st at 7 AM to stand on Route 34 in Derby and help collect holiday turkeys and fixings for the Spooner House food bank in Shelton. The affable doctor, who has staked his reputation on improving the smiles of many people in Connecticut, has been practicing dentistry since 1982 and is also a Clinical Assistant Professor of Diagnostic Sciences at Rutgers School of Dental Medicine. His specialty is restoring dental implants and is an active member of The American Dental Association.
Not everyone enjoys a holiday feast on Thanksgiving, or gets to spend time with family and loved ones. For years Dr. Sofferman has used his free time to do what he can to help those less fortunate. No matter the weather, Dr. Sofferman is out on Route 34 from 7 AM to 7 PM in an attempt to flag down drivers and get as many people as possible to help donate turkeys, cranberry sauce, stuffing and other traditional Thanksgiving treats for the Spooner House in Shelton.
The Spooner House is operated by Area Congregations Together, Inc. with the mission of providing food, shelter and support services to people in need. The House sponsors a number of food drives in November and are proud to have Dr. Sofferman as a dedicated supporter.
Dr. Sofferman really gets into the holiday spirit by donning a traditional pilgrim costume with other volunteers dressed as Native Americans and another in a turkey mascot costume. Sofferman spends the day standing at 155 New Haven Avenue (Rt. 34) encouraging drivers to help donate to the Shelton food bank.
For over two decades, Dr. Sofferman has braved snow, wind and rain to wave down motorists this time of year and collect as much food as possible for those in need. During his time volunteering, Sofferman has been pleasantly surprised by the support he has received, once flagging down an Oxford fire truck that dropped off 20 frozen turkeys. Sofferman hopes for turkeys but accepts all food donations including canned goods, stuffing and boxed food. All donations go to The Spooner House in Shelton.
Dr. Sofferman owns and operates the popular Smile Dental Centers at 318 Oxford Road in Oxford and 61 Elizabeth Street in Derby as well as Connecticut Implant Center. His services include dental implants, implant-retained dentures, implant-retained fixed bridges, sleep apparatus and teeth replacement. Dr. Sofferman is a Diplomat of the American Academy of Orofacial Pain and is active in the American Academy of Sleep Medicine, the American Academy of Dental Sleep Medicine, the International Association for the Study of Pain and the Connecticut Dental Society.