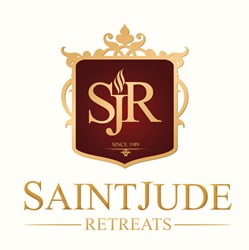 Treatment isn't how you get out of an addiction, a remarkable amount of people get out of an addiction without attending treatment.
Amsterdam, NY (PRWEB) November 19, 2013
The Saint Jude Retreats Program is excited to announce that as of today Tuesday, November 19, 2013 the Saint Jude Retreats Radio's latest show is live and discusses the issues of addiction misconceptions and alternatives as well as the effect of 12 step court mandated rehab on substance users. Host Executive Director Michelle Dunbar discusses the subject of addiction and recovery with Stanton Peele, Ph.D., J.D., who is the well known author of "The Diseasing of America" and one of the pioneers against the movement that effectively challenges the disease theory of addiction and traditional treatment methods.
Throughout this episode, Dunbar discusses some trending topics in the addiction industry and the Saint Jude Retreat's theories on how alternatives to treatment can be more effective in helping a substance user move beyond drug or alcohol addiction.
In her interview with Peele, Dunbar asks him to explain to her audience what an addiction is. Peele quotes, "addiction is a way that people have of relating to an experience, it's not something that comes from any individual object or even any individual involvement. It's a way they have of dealing with life, and they deal with it through an addiction which they find in any powerful involvement that can encompass their thinking and they can rely on."
Peele goes on to say, "I believe, like Saint Jude's, that treatment isn't how you get out of an addiction, a remarkable amount of people get out of an addiction without attending treatment."
Dunbar ends the show with some audience questions including how to deal with a relative who may drink too much at a holiday party or dinner. Dunbar quotes during the show, "Many families struggle with these same issues at holiday time. If I were talking with you I would ask if it's possible for you and your family to get together prior to Thanksgiving to work out a plan should your relative's behavior become problematic. Or you can discuss having an alcohol free holiday and having them make that announcement to everyone. Regardless, talking about your relative's behaviors out in the open and coming to a compromised plan of action can alleviate much of the anticipation of a stressful/negative incident."
The Saint Jude Retreats Radio show is now live to be listened to or downloaded.
About Saint Jude Retreats:
Saint Jude Retreats is a non-profit organization that offers an alternative program to rehab and treatment that helps individuals change and overcome alcohol and drug abuse and other addictions. The Saint Jude Retreats helps individuals find the power to overcome substance use problems by providing them with a self-empowerment educational experience which inspires them to make lasting lifestyle changes.
Saint Jude Retreats Facebook
Saint Jude Retreats Google +
Saint Jude Retreats Twitter