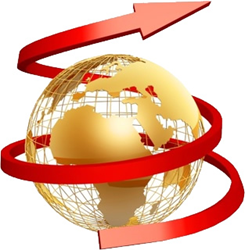 Finding Customers and Financial Resources Are the Two Major Challanges in Business
(PRWEB) November 20, 2013
Among the many challenges exporters have to deal with every day, there are two major ones that often demoralize energetic business entrepreneurs: finding customers and financial resources.
These problems are as old as international trade is; ancient clay tablets, from more than three thousand years ago, reveal that the businessmen of Babylon were troubled about the same issues. Fortunately, XXI-century exporters have access to much better government support than the Babylonian traders did. Nowadays there are several governmental assistance for new exporters-to-be; starting with programs designed to providing businesses with specific tools to attack the two particular challenges: identifying reliable customers and finding financial sustenance.
This 55-minutes webinar has been designed to show how to find prospects and build a strong business bridge with them, in order to turn them into consistent customers, in either the domestic or far-off marketplaces. This on-line course also focuses on how to obtain the financial resources needed to enter a foreign market; to secure orders and to finance production means to fill those orders.
Some of the crucial points covered will help you finding the answer to very common queries such as:

Finding customers and markets abroad
Trade shows
Market and country research databases
Finding customers in the United States
Financing your exports
Market development support
Financing your contracts
Financing your foreign investments
Foreign buyer financing
ABOUT ITTC
ITTC is an on-line training institution specialized in International Trade. Its mission is to provide business people with the knowledge and skills required according to their availability and in their own premises.
ITTC has the knowledge and experience to make any company ready to pursue and achieve its international business goals. Let us show you how!
To register, please click here.
For more information, please contact us:
Toll free number: 1 (877) 387 9009 or (514) 387-9009
Email: info (at) international-trade-training (dot) net - info at international-trade-training.net
Or Visit ITTC Web Site