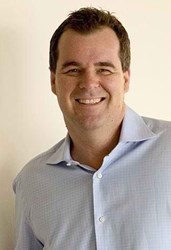 I encourage those who are battling to save the deposit to purchase a home, to watch this trend, and to look beyond the traditional bank mortgage scenario. They should learn about some of the more innovative options available to them
(PRWEB) November 19, 2013
Recent Australian Foreign Investment Review Board figures have revealed that Chinese investment in Australian real estate has, over the last two years, grown by nearly 60 percent. Property investment authority, Rick Otton, believes that it is a trend that may impact everyday Aussies' ability to enter the property market.
"In recent years the Chinese government has taken steps to slow down its country's property market, capping investors' real estate holdings to just two properties," explained Mr. Otton.
Chinese and provincial governments are taking even more steps to slow down the market. In the capital of Henan province, Zhengshou, an age limit of 20 years has been placed on property purchasers to prevent investors from buying properties in the names of their children. It has also been reported that couples are divorcing to enable both husband and wife to buy properties in their own names.
"Because physical investments are attractive to the Chinese, the nouveau riche from that country are looking further afield when they want to grow their property portfolios."
"Its geographical proximity, the sound state of its economy, and the number of Chinese students studying here, makes Australia an attractive option - particularly the city of Sydney, and some of its suburbs."
What concerns Mr. Otton though, is the number of properties that are being purchased, and then just 'locked up' as investments, and not lived in. He believes that this practice will continue to impact that amount number of properties available to Australian purchasers.
"Unless our governments look very closely at the way foreign investors, and I don't just mean the Chinese, are entering and influencing the Australian real estate market, then there could serious consequences for everyday Aussies wanting to enter the market" he said.
"I encourage those who are battling to save the deposit to purchase a home, to watch this trend, and to look beyond the traditional bank mortgage scenario. They should learn about some of the more innovative options available to them," said Mr. Otton.
To give them an idea of some of these strategies, Mr. Otton has made available for download, at no cost, his Power Property Profits Pack, details of which are at http://www.HowToBuyAHouseForADollar.com.
About Rick Otton
For over 23 years property millionaire Rick Otton has built an impressive real estate portfolio using innovative strategies that he has developed - strategies in which transactions are made without the need for traditional bank-type loans. He constantly refines his techniques as he buys and sells properties through his We Buy Houses business which operates in Australia, New Zealand and the UK.
A gifted speaker and educator, Mr. Otton conducts regular one-day free seminars across Australia, which build on the the concepts he shares in his 2012 book 'How To Buy A House For A Dollar', voted by Money Magazine and Dymocks Book stores as one of the Top 10 Most Popular Finance Titles for 2013.
He regularly records and publishes iTunes podcasts via his channel Creative Real Estate.
His innovative low-risk, high-reward approach to Australian real estate investing has been featured in a variety of television programs and magazines, including Today Tonight, Hot Property and Australian Property Investor.
To register for one of Mr. Otton's free Australian one day seminars visit HowToBuyAHouseForADollar.com or phone, in Australia, 1300 888 450.