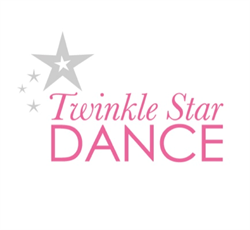 Our little dancers say the funniest things during dance class and we're sure your dancers do too! We decided to hold this Kid Quote Contest to rejoice in our children's love of dance!
Livermore, CA (PRWEB) November 20, 2013
Twinkle Star Dance™ is happy to announce the winners of its "Kid Quote Contest," which ran throughout the month of October and where participating dance studios were eligible to win free subscriptions to the Twinkle Star Dance™ curriculum, among other prizes.
During the submissions phase of the contest, entrants were asked to select a photo of one of their favorite little dancers and submit it along with a funny kids' quote. "Our little dancers say the funniest things during dance class and we're sure your dancers do too! We decided to hold this Kid Quote Contest to rejoice in our children's love of dance," said Twinkle Star Dance™ founder and president,Tiffany Henderson.
Coming in first place was Sister Act Dance Academy of Brownsburg, Indiana. "Twinkle Star Dance has been such a positive addition to our studio. We are so thankful to have been given the opportunity to participate in the Kid Quote Contest and very thankful to all who voted for our entry. We are looking forward to adding Show Stars Curriculum and Choreography to our upcoming session!" said Sister Act Studio Owners, Annah Emmert and Terri Anderson.
The second place winner was Dance Alive Dance Studio of Manteno, Illinois. "I am SO excited to hear that we have won a one year subscription to the Twinkle Star Dance Program for using just one of the amazingly cute and sweet things my dancers say to me each class! With teaching over 40 pre-school classes each week, we have to work hard to keep our dance classes fresh, exciting, and fun for our dancers (and instructors). We are always looking for new material to help re-invent, re-vamp and renew our program. TSD has been an excellent tool in adding more of those elements into our curriculum. Thank you!" said Dance Alive Artistic Director Neala Dunn.
Finally, the third place winner was In Motion School of Dance of Watertown, New York. "In Motion just discovered the Twinkle Star Dance Program on Facebook and when we heard there was an opportunity to enter a contest and win a subscription, we couldn't wait to get in on the fun! This was a great opportunity to gain access to curriculum and share the fun side of what we do as teachers – working with children who say the cutest things!" said Shereen Daly of In Motion.
The top prize included a free One Year Subscription ($4,439.52 value) to the Twinkle Stars™ Curriculum (ages 2-6), Twinkle Stars™ Choreography (ages 2-6), ShowSTARS™ Curriculum (ages 6-10), and ShowSTARS™ Choreography (ages 6-10).
Tiffany Henderson was born in the San Francisco Bay Area in 1973 and has had a rich and exciting career as a professional Jazz Dancer. In 1992 she was awarded a one-year scholarship to the renowned Tremaine Dance Center in Hollywood. At the completion of her scholarship she performed as the Tremaine Scholarship Show Featured Dancer. She continued her professional studies at the prestigious School of Dance at the University of Arizona, where she graduated Magna Cum Laude with a B.F.A. in Dance in 1997. Tiffany's career highlights include: performances with Quinn/Williams Jazz at the 1995 Jazz Dance World Congress in Nagoya, Japan; the 1996 Jazz World Congress at Washington's Kennedy Center for the Performing Arts; the opening of the International Theatre School in Amsterdam, Holland in 1997 and at Symphony Hall in Phoenix, Arizona. She was also a member of Zohar Dance Company, has performed in many industrial shows, including the Microsoft Global Summit and American Greeting Cards, and was a soloist with La JAZDANZ of Louisiana, a company she was instrumental in bringing to the Amador Theatre in Pleasanton. Tiffany is now extremely excited to share her Twinkle Star Dance™ curriculum and choreography with studio owners worldwide.
About the Company: Twinkle Star Dance™ is comprised of three different modules for training recreational dancers ages 2-11. They are Curriculum, Choreography, and On-going Support/Training. Curriculum videos are streaming videos that show the actual class content; what goes into a 2-3 year old Twinkle Babies class, for example. Choreography videos show recital choreography appropriate for the age group and skill level. With Twinkle Star Dance™ a dance instructor who has never taught younger dancers will be able to confidently give an exciting and entertaining class that children love. These classes will become the backbone of any studio and ensure that the studio continues to grow their recreational program.