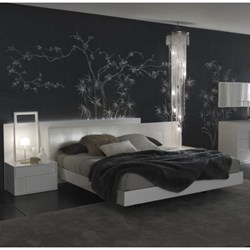 Black Friday Specials
Los Angeles, CA (PRWEB) November 20, 2013
Few retailers are able to offer customers around the clock shopping opportunities days ahead of the anticipated day after Thanksgiving shopping opportunities, known as Black Friday. With more ways to save, including the DA Stores Rewards Program, free shipping opportunities and huge savings, this is shaping up to be the best year ever for consumers.
"Our customers look forward to our annual Black Friday event, but this year, we wanted to jumpstart their shopping to avoid some of the stress that comes with every holiday season", said a DA Stores spokesperson. From the latest in uber-elegant modern platform beds to the inviting presentation a beautifully crafted dining room collection exudes, this is exactly the place to be for those looking to update their own homes or who might be looking for the perfect gift.
DA Stores is hoping to set a new tradition – one that includes options that work for everyone. "While we're proud of our new showroom, we don't want our customers on the east coast to miss out on these savings opportunities, so we've worked to get our digital showroom holiday-ready", said the spokesperson. These new savings aren't on a few offerings; there are hundreds of eclectic modern home furnishings that are included and from some of the most respected names in the home furnishings sector. Several Tosh Furnishings collections are on sale as are selections from Coaster, East West Furniture and many more.
Also, customers are reminded to use the coupon codes found on the DA Stores websites for even more shopping opportunities.
The sale is going on now and as always, the staff at DA Stores is always ready to help answer any questions shoppers might have.
About DA Stores
Based in Los Angeles, DA Stores have provided thousands of consumers quality, name brand contemporary home furnishings since 2006. Its affordable pricing and commitment to customer service continues to frame its mission. It also donates to and encourages employees to participate in Habitat for Humanity.