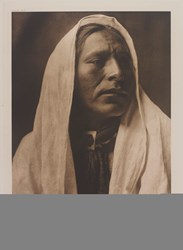 Claremont, CA (PRWEB) November 19, 2013
When Edward S. Curtis began the 20-volume "The North American Indian" compilation, he was one of the most successful portrait photographers in Seattle. Between 1895 and 1930, Curtis took more than 40,000 photographs of Native Americans, made more than 10,000 audio recordings of their songs and speech, created a motion picture with an all-Native Indian cast and wrote "The North American Indian."
Curtis' project "represented an attempt to capture images of American Indians as they lived before contact with Anglo cultures," according to the Smithsonian Institution. Curtis' project may be seen as both a response to the historical violence against Native Americans and as representational violence in its furtherance of the myth of the "vanishing race." Since the 1970s, interest in Curtis has re-emerged and his images have been widely exhibited and circulated. They have also been critically reconsidered by scholars and Native communities not only for what they depict, but also for what is missing, absent, or untrue.
The Claremont Colleges' Honnold Library hosts a photo exhibition of nearly 100 of Curtis' still images. Scripps College Professor of Art Ken Gonzales-Day curated this free show located on the second floor of the library's Honnold wing. The display runs through Dec. 1.
The exhibition at the library draws from its Special Collections, which holds one of only 300 known complete sets of "The North American Indian." The exhibition will provide viewers an opportunity to experience first-hand several of Curtis' images culled from the "The North American Indian." Accompany texts explain the debates associated with the project from its beginning over a century ago.
Scripps College was founded in 1926 by Ellen Browning Scripps, a pioneering philanthropist and influential figure in the worlds of education, publishing, and women's rights. Today, Scripps is a nationally top-ranked liberal arts college and women's college with approximately 950 students, and is a member of The Claremont Colleges in Southern California. The mission of Scripps College is to educate women to develop their intellects and talents through active participation in a community of scholars, so that as graduates they may contribute to society through public and private lives of leadership, service, integrity, and creativity.