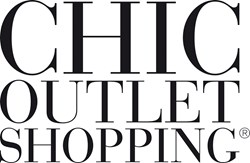 London (PRWEB) November 19, 2013
Bicester Village, one of the Collection of nine Chic Outlet Shopping® Villages in Europe, has unveiled an on-site facility for tax refund and currency exchange by the ChangeGroup on Wednesday 23 October, adding to its existing suite of exceptional hospitality services.
International guests can face long and frustrating queues at the airport to claim tax back on purchases made in the UK; this new, on-site service at Bicester Village, conveniently situated next to the Bicester Visitor Centre, will enable guests to obtain 'on-the-spot' tax refunds quickly and easily.
The process is simple: when making a purchase from a boutique displaying the Tax Free logo, guests living outside the EU can request a VAT refund form that, once completed, can be taken to the ChangeGroup facility for a refund on presentation of their passport, store receipts and a Visa, MasterCard or AMEX credit card (with at least six months validity). Refunds can be made in cash in the guest's choice of currency, or paid directly onto their credit card. This service is available to guests from outside the EU, with purchases totalling £50–£3,000. To complete the process, guests will be required to have their VAT refund forms stamped at customs and they must then be returned to the ChangeGroup in the envelope provided within 21 days.
Additionally, the ChangeGroup's currency exchange service will enable guests to exchange 40 currencies from around the world at competitive rates in the Village, including euros, US dollars and Qatar riyals.
The first of its kind in the luxury outlet shopping arena, the ChangeGroup facility will be rolled out across the entire Collection of nine Chic Outlet Shopping® Villages in Europe, with the next opening at La Vallée Village near Paris in early 2014. This will join a range of hospitality services currently available across the Collection of Chic Outlet Shopping® Villages in Europe, which includes a chauffeur service, free Wi-Fi, style consultancy, valet parking and hands-free shopping. Services vary in each Village.
For more information visit changegroup.co.uk, or email info(at)changegroup(dot)com.
About Bicester Village
Bicester Village, one of the Chic Outlet Shopping® Villages by Value Retail, is located just 60 minutes from both London and Birmingham, and offers the UK's leading luxury outlet shopping experience. With more than 130 outlet boutiques providing fashion and luxuries for the home, Bicester Village offers the authentic previous seasons' collections of a unique selection of British and international brands with savings of up to 60% on the recommended retail price, seven days a week and all year round. Bally, Diane von Furstenberg, Missoni, Tory Burch and Yves Saint Laurent are just a few of the international brands present, as well as boutiques of British designers including Anya Hindmarch, Temperley London, Matthew Williamson, Smythson and Vivienne Westwood. A suite of services includes the Shopping Express®, the daily coach service from London; an award-winning Tourist Information Centre; a children's play area, valet parking, a Shopping Collection Service, and personal shopping. With a selection of restaurants and cafés, the Village has become a destination for visitors seeking a superior shopping experience and an enjoyable day out.
To find out more, please visit BicesterVillage.com
About Chic Outlet Shopping®
Chic Outlet Shopping® is a unique concept in outlet shopping created by Value Retail, the only company to specialise exclusively in the development and operation of luxury outlet shopping destinations, the Collection of Chic Outlet Shopping® Villages. The Villages offer the previous seasons' collections of leading luxury fashion and lifestyle brands with savings of up to 60%, and sometimes more, on the recommended retail price, all year round. Within easy reach of some of Europe's favourite gateway cities – London, Dublin, Paris, Madrid, Barcelona, Milan, Bologna, Brussels, Antwerp, Cologne, Frankfurt, Munich and, coming in the first half of 2014, Suzhou in China – the Villages are defined by high fashion, superior service and hospitality, a calendar of celebrated events, and exceptional value for money.